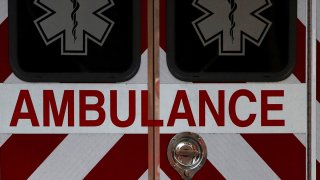 A death investigation was launched after a teenager at the Juvenile Detention Facility in Keany Mesa was found unresponsive in his room and later died.
San Diego County Probation Department officers found the 16-year-old at around 7 a.m. Wednesday, according to the county. Officers, facility medical staff and fire department medics responded but were unable to save him.
The teen showed no immediate signs of trauma or assault, the county said.
Homicide Unit investigators with the San Diego County Sheriff's Department are handling the death investigation.
The county said behavioral health clinicians will be available for other facility residents who need counseling, according to the county.
The county said the teen tested positive for fentanyl during a presumptive test but further laboratory testing is required to confirm this. The cause and manner of death are pending laboratory results and further evaluation.