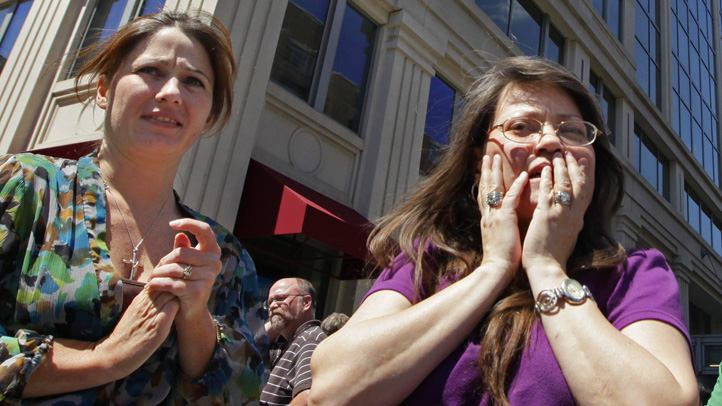 Quake researchers at Caltech in Pasadena said Tuesday's earthquake near Richmond, Va. holds no implications for California.
"This is the largest earthquake to occur in the Eastern U.S. since the late 1900's," said Dr. Lucy Jones, a USGS researcher working in the Seismic Laboratory at Caltech.
However, Jones said, Tuesday's quake has no implications for the West Coast region.
"Earthquakes happen around the world. There are magnitude 5.0's all over the world," she said. "They are a very common phenomenon."
The area where the quake struck Tuesday at 10:51 PT is a recognized seismic zone the research team said.
The size of the quake, a reported 5.9 magnitude according to the USGS, could mean significant damage to older, non-reinforced homes.
Why was this temblor reportedly felt as far away as Detroit and Georgia?
"Rocks on East Coast are better transmitters of energy that rocks on the West Coast," said Jones. "Out here they are broken up. On the East Coast, the rocks are relatively intact. An intact bell rings louder than a cracked bell."
They do not believe there was a connection between the Virginia quake and an earthquake felt in Colorado on Monday.
Keep up to date on breaking news: Follow us on Twitter @nbcsandiego, fan us on Facebook, sign up for our breaking news e-mail alerts or text SDBREAKING to 622339 to receive text messages for local breaking news. (Standard rates apply)