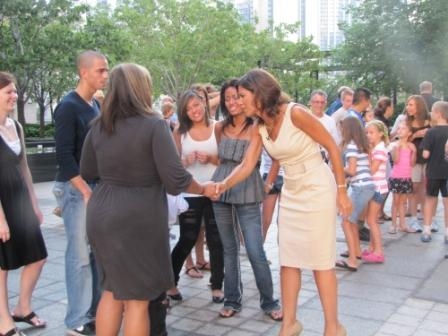 The parents of two USC grad students who were shot and killed near the campus in April have filed a wrongful death suit against the university.
Electrical engineering students Ying Wu and Ming Qu, both 23, from China, were shot by an unknown assailant about 1 a.m. on April 11 as they sat in Qu's BMW that was double parked in the 2700 block of Raymond Avenue near West 27th Street off campus.
In their lawsuit filed Wednesday in Los Angeles Superior Court, Wanzhi Qu and Xiaohong Fei, father and mother of Qu, and Xiyong Wu and Meinan Yin, parents of Wu, are seeking unspecified damages.
"USC is deeply saddened by this tragic event, which was a random violent act not representative of the safety of USC or the neighborhoods around campus," said USC attorney Debra Wong Yang in a statement issued Thursday in response to the suit. "While we have deep sympathy for the victims' families, this lawsuit is baseless and we will move to have it dismissed."
In the statement, Wong said that USC officials met with the family and offered financial assistance as a gesture of "kindness and sympathy." But that the attorney for the families subsequently instructed them to "decline USC's gesture and file suit."
The attorney, Alan Burton Newman, said he did not instruct the parents on whether they should accept or reject USC's offer of financial assistance.
"The parents rejected the offer because it required a complete release of all liability," he wrote in an email.
The lawsuit said USC "actively solicits international students particularly from China for its graduate studies program for which it receives a substantial sum of money from tuition to help fund the university."
The USC website "extols the virtues of USC" and states the university "is ranked among the safest of U.S. universities and colleges, with one of the most comprehensive, proactive campus and community safety programs in the nation," according to the suit.
However, USC does not provide patrols in the area where the students were killed and the campus is in a high-crime area, the suit states.
In the wake of the slayings and an unrelated shooting of a robbery suspect by a campus security officer a week later, the LAPD announced it would add extra police patrols around the campus. USC said it would also add more campus cruisers to escort students at night and will work with the LAPD and the Mayor's Office to share crime data.
Police also said they would work with school officials to identify sites around campus where surveillance cameras could be installed.
Follow NBCSanDiego for the latest news, weather, and events: iPad App | iPhone App | Android App | Facebook | Twitter | Google+ | Instagram | RSS | Text Alerts | Email Alerts