Southern California and Tijuana beaches are going pink… for science.
Scientists on both sides of the border are teaming up to find out how pollution moves in the water off Tijuana and Imperial Beach.
From Sept. 22 to Oct. 17, researchers with Scripps Institution of Oceanography, Jacobs School of Engineering, and Mexican agencies will dump bright pink, fluorescent dye into the ocean and track how the dye moves along the coast up to 12 miles away for 36 hours.
In one of three experiments, the nontoxic dye will be dumped at the southern end of Playas de Tijuana in Mexico. Team members on the shore, in boats and on a jet ski will follow the pink stream, measuring its movements to figure out how pollution ebbs, flows and dilutes off the coast.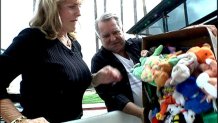 A plane flying above will also hold a hyperspectral sensor, which measures ocean color, and an autonomous underwater vehicle will map the dye dispersal outside the surf zone.
The scientists hope this research will better inform managers and policy makers on when to close beaches and mitigate possible issues upstream.
Often, when a heavy rain comes to San Diego County, the precipitation washes urban runoff and contamination into the ocean, making it unsafe to swim. Beaches around the Tijuana River Estuary are frequently closed after these storms until the pollution clears.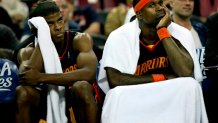 "By tracking dye released both north and south of the border, we can understand the rate of pollutant transport along the coast, how it dilutes, and learn how to develop accurate models for when it will be OK or not to go in the ocean — similar to weather models," said Falk Feddersen, a Scripps Oceanography professor, in a news release.
Naval Base Coronado has given the project leaders permission to access the Navy's property between Imperial Beach and Coronado so they can sample the pink tides.
"We have developed a binational team of scientists because coastal water quality is not a national issue," said Sarah Giddings, a Scripps assistant professor, in the release. "Water currents, waves, and watersheds do not follow borders and thus neither do the things carried by the water. This work applies not just to water quality but to transport of other waterborne constituents such as sediment and fish larvae."
The project builds on previous studies, increasing the scope by tracking the dye over longer periods of time and across more coastline. The experiment is funded by the National Science Foundation.
Click here to learn more about the study.