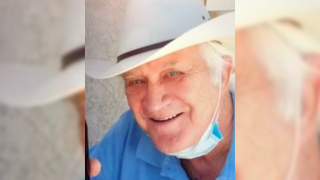 San Diego County sheriff's detectives announced they found an 81-year-old Descanso man who was previously reported missing.
Kenneth Zimmerman, 81, left his home at 24680 Viejas Blvd. around 12:30 p.m. Sunday and was found Monday on the side of a road by an Arizona State Trooper after his car ran out of gas.
Deputies said the formerly missing man has Alzheimer's disease and high blood pressure, which further worried the man's loved ones and officials who did not know of his whereabouts.
Zimmerman did not take his medication before he left and it was not believed that he had it with him, Curran said. He did not have a cell phone with him.
After the Arizona trooper found him and notified local authorities, Zimmerman was reunited safely with his family.