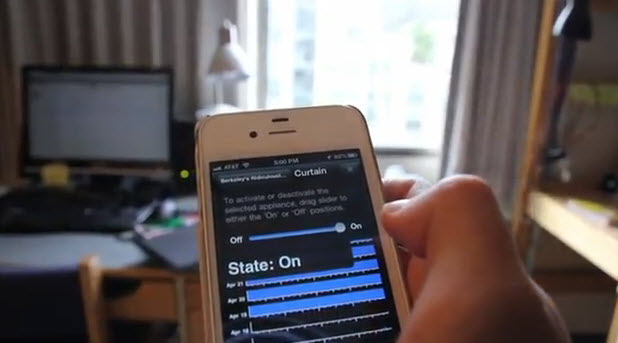 U.C. Berkeley doesn't care much for the dorm renovations student Derek Low has made in his room.
Low set out to make a "ridiculously automated" dorm room. He dubbed it B.R.A.D. - "Berkeley Ridiculously Automated Dorm" - judging from the video he's posted, he succeeded.
In the video, which has sense gone viral, you can see a dorm room with voice activated modes, ranging from sleep mode to party mode.
After the video took off, Cal officials decided they needed to schedule a hearing to decide if Low has broken any housing rules.
But Low is not concerned with the outcome of the hearing. He tells Innovation News Daily, "I'm moving out the dorms in two weeks and moving the entire setup to my own apartment." adding, "The whole system is quite mobile, so that won't be too difficult."
The B.R.A.D. cost Low many hours, and about $200-$300. He said the he spent the most time trying to get the voice recognition to work, and a setup for the automated curtains.
Here's a video of his ridiculous automation.