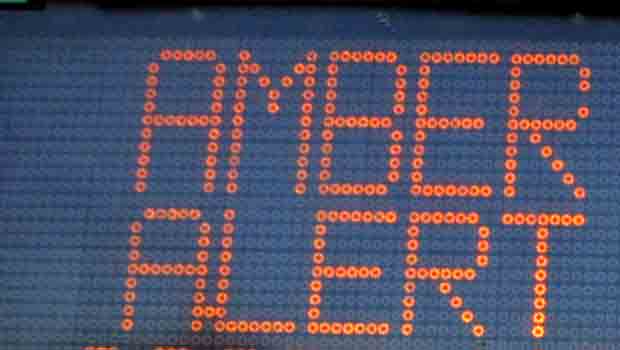 An Amber alert was issued at 4:12 p.m. Tuesday for Juliani Cardenas, abducted from the Patterson/Stanislaus area.
Juliani is a Hispanic boy, 3' 6" tall, 40 pounds with black hair, and brown eyes, last seen wearing dark pants, light blue shirt.
The suspect is Jose Esteban Rodriguez, a 27 year-old Hispanic male, 5' 9" tall, weighing approximately 180 pounds, with black hair, brown eyes, last seen wearing a white and black shirt, checkered shorts, and a beanie
Rodriguez was last seen driving a silver Toyota Corolla with California license plate 6HBW445, and possibly en-route from Patterson to San Jose.
Another vehicle may be involved with oversize aluminum wheels. The left rear wheel is a smaller spare wheel.
If anyone has information pertaining to this crime, please contact Sgt. Camarda at Stanislaus County California Highway Patrol at (209) 380-6015.