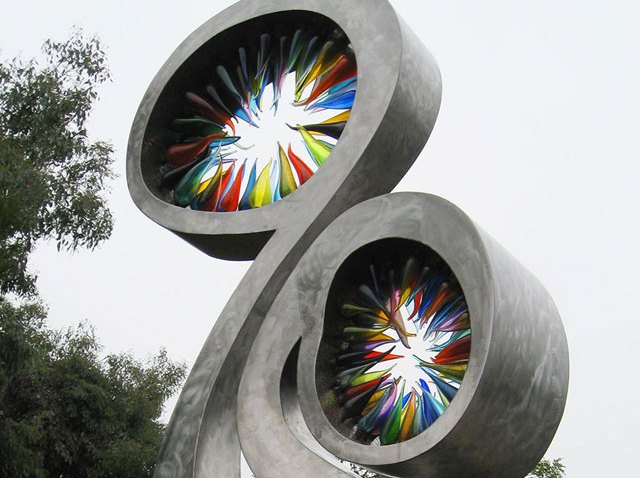 When you walk through the trees and groves of the San Diego Botanic Garden (formerly the Quail Botanical Gardens) you'll see even more between now and next spring.
A number of sculptures from regional artists, gathered together by the San Diego Fine Art Society, have been sprinkled throughout the garden as a special exhibit called "Sculpture in the Garden."
What makes this exhibition even more unique is that it is part of the fundraising effort of SDFAS and the Garden. So keep your wallets and checkbooks loose since all of the artwork is for sale and available for your own garden.
If you'd like to do more than just look, there is a tour offered with information on the pieces. Call to make an appointment for the group tours offered between 9 a.m. and 4 p.m. Monday through Friday. Pricing is $25 for adults and $20 for seniors, students and children. Weekend tours are available at 11 a.m. on Saturday and Sunday. For more information call (858) 205-4354.