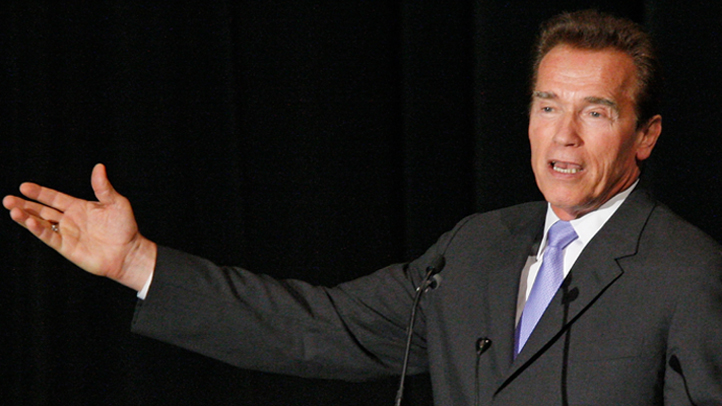 Former Gov. Arnold Schwarzenegger gave a freewheeling interview to writer Michael Lewis that appears in the latest issue of Vanity Fair.
It's part of a longer piece analyzing what ails the Golden State's economy.
In the article, Schwarzenegger said a number of things that might surprise people.
He told Lewis that when he announced he was going to run for governor on "The Tonight Show," it was an "impulse."
"This will freak everyone out. It'll be funny," he's quoted as saying. "And two months later, I was governor."
He told Lewis that he came into office with boundless faith in the American people, and figured he could always appeal to them.
Lewis went on a wild bike ride with the former governor in which Schwarzenegger rode the wrong way down one-way streets and shifted in and out of traffic. The ride turned into somewhat of a metaphor for the governor's life with Schwarzenegger telling him "no one has had this kind of crazy, wild ride."