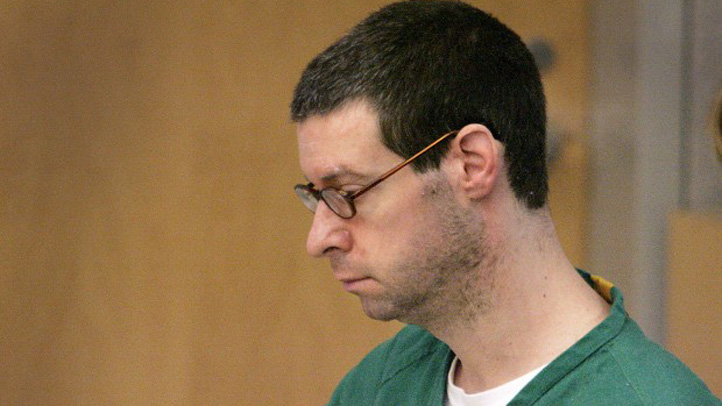 One of the construction workers who helped take down an alleged gunman at Kelly Elementary School testified on Tuesday that children were hiding behind him when the shooting started.

Brendan Liam O'Rourke, 41, is charged with seven counts each of premeditated attempted murder and assault with a firearm after allegedly jumping a fence at Kelly Elementary carrying a .357 magnum, pockets full of ammunition and a gas can on Oct. 8 during recess time.

"And that's when I see him run into the playground area and start firing," testified Carlos Partida. "As he was shooting, he was saying something about Barack Obama."

The construction worker said he tried to block the children from the shooter.

"They were just clinging onto my shirt and hiding behind my back and just asking for help," he said.

"Was the scene chaotic?" an attorney asked.

"Yes it was," replied Partida.

"Was everything happening rather quickly?" the attorney asked.

"So fast," he replied. "Just shooting and shooting."

Partida said after he left the playground area he made it to his vehicle, started it, and then the suspect approached him.

"He points the weapon at me and that's when I strike him with my vehicle," said Partida.

Partida then got out of the vehicle and hit the suspect with his fists and took his gun away, he testified. Two other men helped him hold down the suspect.

"He [O'Rourke] fell down. I got out of the vehicle. I had to hit him a couple of times because he was a little bit confused, and I took the weapon away from him, and that's when Stephen [Kane] came and Mario Contreras stepped in and helped me subdue him," said Partida.

He said O'Rourke tried to push himself up.

"That's when I had to use my fist to kind of knock him dizzy and take the gun away from him," said Partida.

A campus monitor also testified Tuesday.

"He [O'Rourke] was shooting at the kids as they were running," Stephanie Durkee testified.

She says she approached the alleged shooter.

"I asked him, 'What the hell are you doing?' His reply to me was, 'This is a drill, and these are blanks'," said Durkee.

But they weren't blanks. The bullets grazed the arms of two little girls, aged 6 and 7.

On Monday, the girls testified with their dads standing or sitting behind them and both were with therapy dogs.

"I saw a man holding a gun. He was close to the fence and he was yelling. I didn't understand him," testified the oldest victim, who is now eight.

That's when O'Rourke allegedly opened fire.

"I heard really loud noises like an earthquake… My arm felt kind of weird… It was squiggly and you could see through it," the girl testified. "It was really bad."

The other girl is now seven.

"He was standing in the field pointing a gun at me," she testified. "His hand was straight out from his body, pointing at my arm."

That's when she says she was shot in the arm and it started to bleed.

"I started to run to a room in the school," she testified. My left arm started to vibrate and then it started to hurt."

Besides the two girls who were shot, three other children who were close to the shooter also testified, one of them saying he saw the man shoot at his friend.

O'Rourke faces 103 years in prison if convicted on all counts.