A Navy corpsman turned himself in on Wednesday, after police put San Clemente High School on lockdown after finding a note in the corpsman's barracks.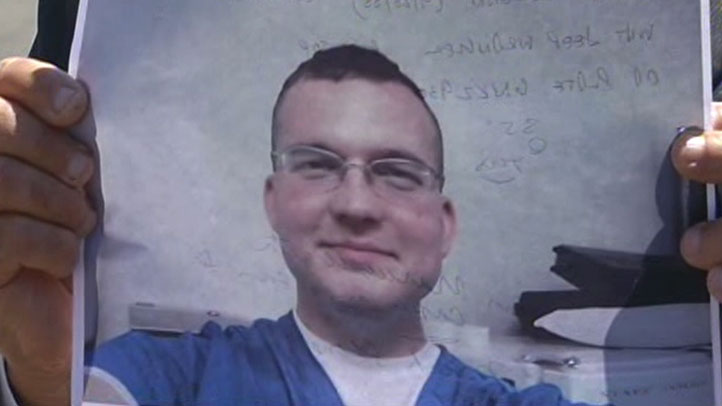 Shortly before 9 a.m. on Wednesday, base officials noticed Daniel Morgan, 21, was missing from the base. After a search of his barracks, they found a note saying he had planted an incendiary device on the school grounds, said Jim Amormino, spokesman for the Orange County Sheriff's Department.
Police evacuated 3200 students and 180 staff members from the school to the sports field around 9 a.m.
The FBI, Orange County Bomb Technicians, and the Orange County Fire Authority were on hand to assess the situation.
"We're going room by room, inch by inch searching for any explosive devices," Amormino said. "We're taking this extremely seriously."
Bomb technicians cleared the school's gymnasium around 11:45 a.m. to allow students inside to escape the hot sun.
District officials released students early to go home.
Traffic was jammed near the school and officials asked parents and other community members to avoid the area. Security personnel were prohibiting entry.
No injuries were reported.
School nurses were on scene to help care for students with pre-existing health conditions, said Marcus Walton, Chief Communications Officer for the Capistrano Unified School District.
Police do not know why Morgan, who was last seen around 5 p.m. Tuesday, targeted the school.
"The only connection that we can put together this far is that San Clemente High School is very close to Camp Pendleton," said Amormino.
---

The following note was issued to families via email:

Dear Triton Families,

This message is to inform you that Orange County sheriffs' officers are investigating a bomb threat at San Clemente High School. At the direction of sheriffs' officers, the entire SCHS staff and student body were evacuated to the stadium after it was inspected and declared safe.

Parents and other community members are asked to not go to the school at this time. Security personnel and officers are guarding the stadium and prohibiting entry onto the campus.

More information will be made available on the school website and through this communication method. Additionally, you may call the District rumor control hotline at 949-234-5575 for additional information.

Thank you.