You're never too old to celebrate Halloween. On Wednesday, the San Diego Zoo's oldest resident – a 130-year-old Galapagos tortoise – did just that by enjoying a fall treat alongside some other senior animal citizens.
Animal care staff gifted the Galapagos, known simply as "Grandma," and her group of senior tortoise friends with a hearty pumpkin breakfast as part of a special October "enrichment" activity.
The tortoises chowed down on the gourds, savoring each bite of the bright orange, tasty Halloween treat. At times, they shared pieces of the pumpkins with one another.
"In October, we usually try to give them something a little different than what they normally get," explained reptile keeper Jonathan Carlson. "The bright color, they're really attracted to it. Pumpkins are just a little something different than their diet."
Grandma and her pals wound up with pumpkin pulp on their faces – a telltale sign of a good meal.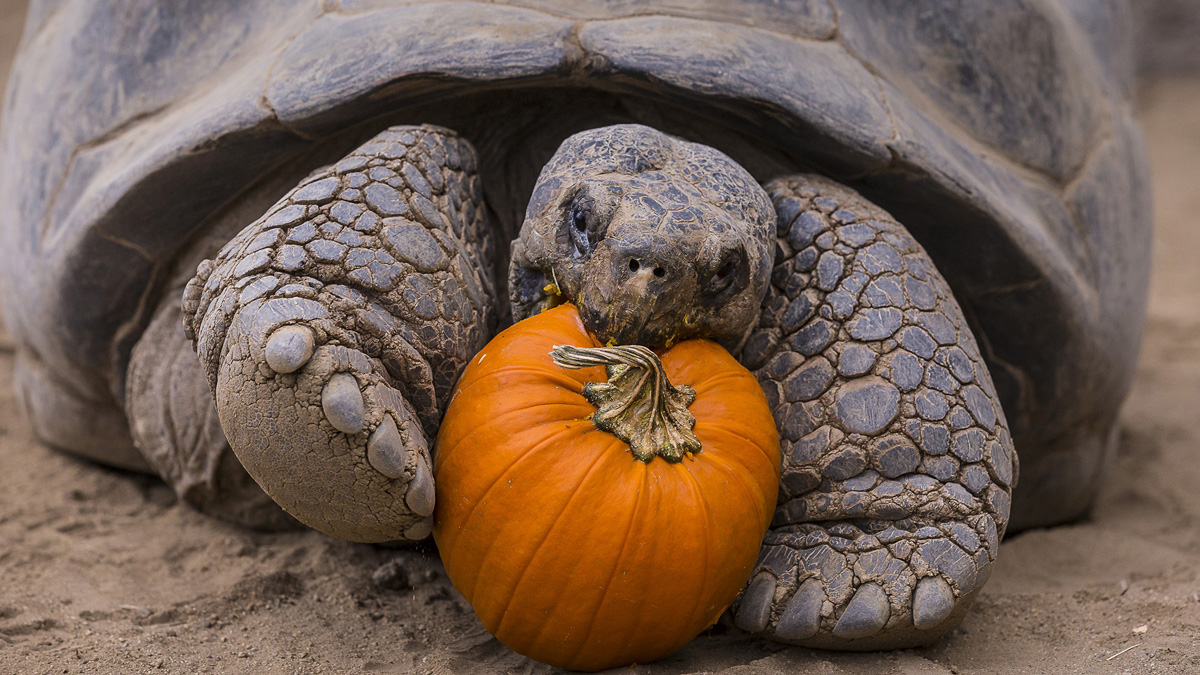 Grandma and other senior tortoises currently live at the Reptile Mesa in the Discovery Outpost area of the San Diego Zoo. Though estimated to be between 130 and 140 years old, keepers say Grandma is smaller than her roommates. Due to her age, she tends to stay in one location, moving only when she feels it is necessary.
[G] San Diego's Cutest Critters
"She wears out a little bit quicker," Carlson added.
The Zoo has a total of 13 supersize tortoises, nine of whom arrived at the Zoo in 1928. Zookeepers estimate all but one are over the age of 90, making them among some of the oldest animals on Earth.
According to the San Diego Zoo, Galapagos tortoises are the giants of the tortoise world. Typically, females weigh about 250 pounds while males weigh an average of 500 pounds.