Street flooding moved parked cars and prompted the evacuation of apartment residents in Mission Hills late Thursday as San Diego received the brunt of rainfall from a pair of wintry storms headed toward Southern California.
By 8:30 p.m., fire officials reported several vehicles were stuck in flooding in the 2500 block of Midway Drive in the Midway District. Six people were trapped in their cars, so firefighters helped pull them out.
However, one person refused to get out and is sitting in a flooded vehicle, the San Diego Fire-Rescue team says.
Firefighters set up a fire engine barricade at Barnett Avenue and Midway Drive to prevent people from entering the flooded area.
Rains flooded into more cars and several apartments in the Arroyo area. At Reynard Way and Torrance Street, four apartment units were evacuated with the help of firefighters.
San Diego Police reopened the road early Friday but will monitor the area since more rain is expected through Friday and flooding may get worse.
An unseasonably cold storm that originated in the Gulf of Alaska is bringing Southern California periods of rain and snow along with fierce winds, National Weather Service forecasters said.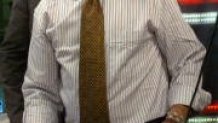 As the water started coming down, traffic backed up along many San Diego freeways.
But a few enterprising adventurers tried to take advantage of the flooding by kayaking down a Point Loma street in the afternoon. They were not very successful.
Down at Petco Park, the Padres were forced to delay their game due to the showers. It was just the sixth delay in the park's history — the fifth because of rain.
The delay didn't stop some from enjoying their time on the field.
There should be a bit of a respite from the rain late Thursday night, before a more powerful storm moves in Friday.
"The storm's center is going to move right over us Friday," NBC 7's Meteorologist Jodi Kodesh said.
A flash flood watch will be in effect Friday with periods of heavy rainfall expected in mountain areas and some valleys, according to the National Weather Service. The agency also put in a
The rain was expected to clear overnight Friday into Saturday morning.
When all is said and done, the pair of storms could provide impressive rainfall totals for San Diego County:
Coast & Valleys: 0.75"-1.25"
Mountains: 1-2"
Deserts: 0.25"
San Diego is forecast to receive more rain than areas north of us, like Los Angeles and Riverside.
"Not only are May storms extremely rare," Meteorologist Jodi Kodesh said. "For San Diego to be the big winner in the rainfall race is even stranger. But, we certainly welcome it!"
If these two wintry storms provide the rainfall they are expected, this could be one of the wettest Mays we've seen in many, many years, Kodesh said.
The pair of storms is expected to clear, in time for a sunny (yet cool) weekend.
May Storm: Rain, Hail and Snow Fall in San Diego