TGI Weekend! The next few days in San Diego have it all: from art, live music and unique movie-going experiences to a travel expo, monster trucks, craft brews, food and sporting events. Just remember: Get up. Get out. Play!
Thursday, Jan. 17
North Park Thursday Market
3:30 p.m. to 7:30 p.m., North Park Way & Granada Avenue (North Park)
North Park is known for its interesting small businesses and, on Thursdays year-round, local vendors and artisans are showcased at this popular farmers market located on the corner of North Park Way and 29th Street. On the shopping list: farm-fresh fruits and vegetables, meat, eggs, sauces, bread and even handcrafted gifts from local, small businesses. The free event also features live music.
High-Tech Fair 2019: Family Night
5 p.m. to 8 p.m., The Fleet Science Center
The High Tech Fair invites students in grades 7 to 12 to learn about future career opportunities in scientific fields, from aerospace and defense to biotech, energy and technology. Interactive, STEM-centric activities and more than 30 exhibitor booths will line The Fleet in Balboa Park so young minds can explore those fields first-hand and speak to professionals about their work. The High-Tech Fair is free. Thursday is Family Night, from 5 p.m. to 8 p.m.; the fair returns Friday from 8 a.m. to 2 p.m.
Meet the Man Operating the Balboa Park Carousel For The Last 46 Years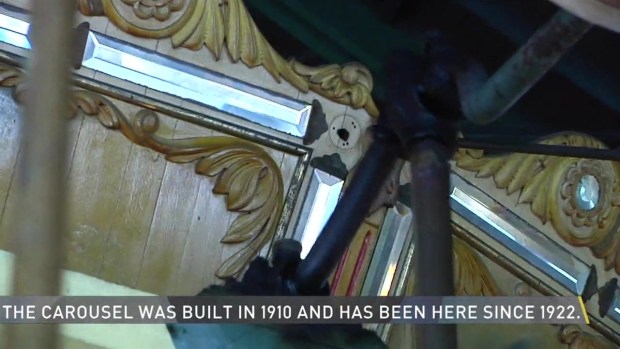 Oceanside Sunset Market
5 p.m. to 9 p.m., Main Street Oceanside
Each Thursday, the Oceanside Sunset Market brings about 200 local merchants together for this sunset marketplace spanning four blocks in downtown Oceanside. Shoppers can expect vendors showcasing homemade goods and tasty grub, plus live music and, of course, an incredible ocean view. The free market is located on Pier View Way; rain may cancel the event, so check the weather before making your plans.
A Star is Born: Moving Screening
6 p.m. to 10 p.m., Theatre Box San Diego
Downtown San Diego's swanky new movie theater, Theatre Box, hosts a special screening of the Bradley Cooper and Lady Gaga-driven flick, "A Star is Born." The evening includes a pre-reception with hosted drinks, a 7 p.m. screening of the movie, a Q&A session with producer Billy Gerber and a 9:30 p.m. dessert reception at Sugar Factory, the on-site restaurant. Tickets cost $30.
Craft Workshop: Macrame Hoop Wall Hanging
6:30 p.m. to 9:30 p.m., Embarcadero Brewing (National City)
Get your craft on at this workshop at Embarcadero Brewing in National City where students will learn to make a macramé wall hanging from pro crafters. The $40 class includes step-by-step instructions, all of the supplies to make the décor, and a draft brew of your choice. No previous experience in macramé is required to join this class – all are welcome.
Things You Didn't Know About Balboa Park
Hello, Dolly!
7:30 p.m., San Diego Civic Theatre
The touring, four-time Tony Award-winning production, "Hello, Dolly!" takes the stage at the San Diego Civic Theatre Jan. 15 to Jan. 17. The musical revival, starring Broadway legend Betty Buckley, is known for its colorful costumes, comedic storyline, and way in which it pays tribute to the original work of Gower Champion. The plot follows Dolly Gallagher Levi, a widow, matchmaker and professional meddler. Thursday's performance is at 7:30 p.m.; tickets start at $27.50. The play returns to the venue Friday (8 p.m.), Saturday (2 p.m. and 8 p.m.) and Sunday (1 p.m. and 6:30 p.m.).
'Mean Girls' Trivia Night
7:30 p.m. to 9:30 p.m., Goodbar
This is so fetch. Goodbar on Rosecrans Street in Point Loma invites fans of the 2004 flick, "Mean Girls," to bring their knowledge to this trivia night competition. Teams can have a total of five players and prizes will be awarded to the team who becomes Queen Bee. Tickets cost $18; only one ticket needs to be purchased per team. Good luck!
UCSD Students Host City Heights Health Fair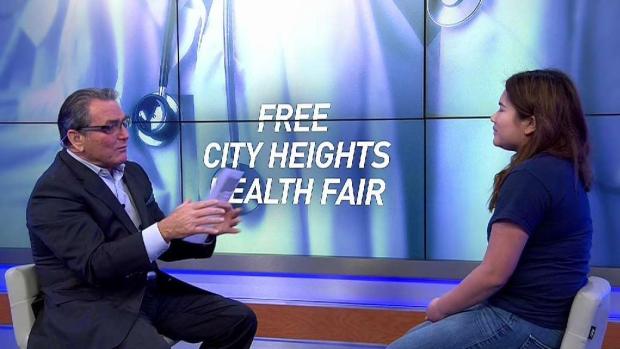 Friday, Jan. 18
Little Saigon Stories
4 p.m. to 8 p.m., Fair at 44 (4350 El Cajon Blvd.)
This free community event will showcase a collection of stories, through photography and film, honoring Vietnamese refugees and descendants living and working in San Diego's Little Saigon District on El Cajon Boulevard. This marks the first-ever installment of "Little Saigon Stories." The event will feature food vendors, live entertainment, raffles, arts and crafts and "Storyteller's Booth," all at Fair at 44 between Fairmount Avenue and 44th Street.
San Diego Seals vs. Calgary Roughnecks
7 p.m., Pechanga Arena San Diego
Love lacrosse? The San Diego Seals kicked off their inaugural season last weekend and this Friday, the team returns to Pechanga Arena San Diego to play the Calgary Roughnecks. Tickets start at $15; face-off is at 7 p.m.
Laugh Outside: Live Comedy
7 p.m. to 10 p.m., Quartyard
Laughter is medicine and there will be plenty of it at the first-ever "Laugh Outside: Live Comedy" at the Quartyard in downtown San Diego (1301 Market St.). Stand-up acts include Matt Stanton, Raul Zambrano, Jay Light and Jordan Coburn. The all-age, dog-friendly show is free before 8 p.m. with an RSVP ahead of time, or $5 after 8 p.m.
Things to Do at Balboa Park
Iliza Shlesinger: Elder Millennial Tour
7 p.m. and 9:30 p.m., Balboa Theatre
Netflix recently premiered comic Iliza Shlesinger's newest stand-up special, "Elder Millennial," and now she's bringing her comedy tour of the same name to San Diego. Shlesinger will reminisce about the late '90s and early 2000s on the Balboa Theatre stage twice Friday night: at 7 p.m. and 9:30 p.m. Tickets start at $35.
Noche de Rock en Espanol
7 p.m., House of Blues San Diego
Revolucion de Amor headlines this night of rock in Spanish, paying tribute to Mana and Caifanes. The 18+ show starts at 8 p.m.; tickets range from $15 to $30.
Hops on the Harbor: Fall Brewing
7 p.m. to 10 p.m., Flagship Cruises & Events
This month's "Hops on the Harbor," a craft beer dinner cruise around the San Diego Bay paired with suds from local breweries, highlights Fall Brewing in North Park. Fall Brewing is known for its Green Hat IPA and award-winning brews. The menu from this installment of "Hops on the Harbor" includes four 6-ounce, beer tastings expertly paired with courses. For instance, Fall's Green Hat IPA will be accompanied by Crispy Fried Pork Belly in spicy plum sauce, Soba noodles and stir-fried long beans. Also on the beer list: Fall's Plenty for All Pilsner, Pigeon Hole (Belgian Pale Wheat) and Crystal Mess (Hoppy American Pale Ale). The dinner cruise boards at 7 p.m. from 990 North Harbor Dr. and sails past the San Diego skyline, USS Midway, Star of India and other Maritime Museum ships and the Coronado Bay Bridge. Tickets cost $79.50 for adults and $47.70 for children ages 4 to 12; kids 3 and under are free. Reservations are recommended.
The Young Romantics
8 p.m., Copley Symphony Hall
The San Diego Symphony presents this Jacobs Masterworks Concert led by conductor Michael Francis. Rising star pianist Rodolfo Leone will lend his talents to perform these works from 1830: Mendelssohn's "Hebrides Overture," Liszt's "Piano Concerto No. 1," and Berlioz's "Symphonie Fantastique, Op. 14." Balcony tickets start at $26. "The Young Romantics" returns Sunday to the same venue with a 2 p.m. concert.
Casablanca
8 p.m. (Friday, Saturday and Sunday), Cinema Under the Stars
Here's looking at you, kid. The 1942 classic, "Casablanca," is the film filling the big screen this weekend at Cinema Under the Stars. The Humphrey Bogart and Ingrid Bergman flick will play at 8 p.m. Friday and Saturday, and again at 7 p.m. Sunday. The outdoor theater on Goldfinch Street recently kicked off its winter/spring screening season, and since it's chilly out, the theater offers blankets, space heaters and other amenities to keep patrons warm and cozy. Admission is $18 at the box office, or you can reserve your seat in advance for $20.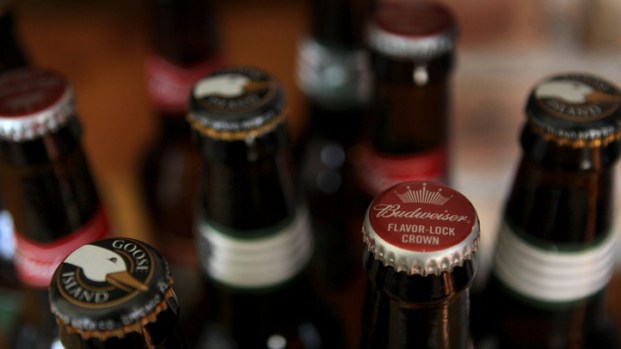 San Diego's Top Breweries
Saturday, Jan. 19
9th Annual Dr. Martin Luther King Jr. Community Celebration & Sportsfest
8 a.m. to 4 p.m., Martin Luther King Memorial Park
Celebrate the life and legacy of Dr. Martin Luther King Jr. at this free community event at Martin Luther King Memorial Park on Skyline Drive. Attendees can enjoy a kids zone, live entertainment, basketball, vendor booths and photo booths. NBC 7 and Telemundo 20 will be at this event; drop by our booth to say hello and for a chance to play games and win prizes.
City Heights Health Fair
8:30 a.m. to 12:30 p.m., Copley-Price Family YMCA
MEMO at UC San Diego hosts this free health fair at the Copley-Price Family YMCA in City Heights. Here, families will be able to seek out local health providers and health-related services, plus receive free services such as flu shots and screenings. The event is open to all. NBC 7 and Telemundo 20 will host at booth at this event; come by and say hello!
San Diego Whale Watching Tours
9:30 a.m. or 1:30 p.m., Flagship Cruises & Events
Whale watching season in San Diego typically runs from December to April, when approximately 20,000 gray whales migrate along our coast. Flagship offers daily whale watching tours to catch a glimpse of the magnificent giants of the sea, led by marine experts from Birch Aquarium, who will explain the intricacies of the ocean ecosystem. The tours are aboard the two-story yacht, the Marietta, and last about three-and-a-half hours. Weekend prices cost $48 for adults and $24 for children ages 4 to 12. Check the Flagship website for departure times, depending on the day you choose to cruise.
Automotive Museum Shows Off '30 Years in the Rearview'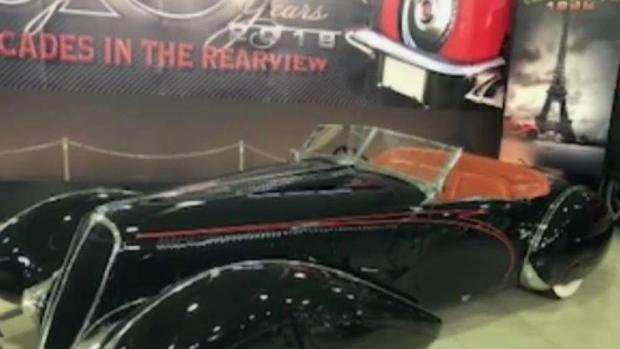 Travel & Adventure Show
10 a.m. to 5 p.m., San Diego Convention Center
Discover the world in one weekend, under one roof. The annual Travel & Adventure Show returns to the San Diego Convention Center this weekend, where those with wanderlust can draw inspiration for their next vacation. More than 200 destinations from around the globe will be showcased at the event, and attendees can tap travel experts for advice to help plan that perfect trip. The expo includes educational travel seminars, song and dance performances from around the world, interactive, family-friendly activities and meet-and-greets with travel celebrities like Josh Gates, Pauline Frommer and Peter Greenberg. The Travel & Adventure Show runs from 10 a.m. to 5 p.m. Saturday and 11 a.m. to 4 p.m. Sunday. One-day adult admission costs $11; a two-day pass is $18. Children age 16 and under – and accompanied by an adult – get in free.
Women's March San Diego 2019
10 a.m. to 2 p.m., Waterfront Park
Part of a nationwide series of peaceful demonstrations, the 3rd Annual Woman's March San Diego takes place at Waterfront Park this Saturday. Speakers and music will join in on the march, which unifies those in support of women's rights, civil rights, LGBTQ rights and more.
Kombucha Workshop
10:30 a.m. to 1 p.m., The Homebrewer
Learn to make kombucha – the trendy, fermented tea beverage – at this workshop at The Homebrewer in North Park. The $50 class includes all of the necessary supplies to make a bottle of kombucha that will be ready to sip within days. For $40, students can keep a complete kit to make kombucha at home.
Tea by the Sea
11 a.m. to 2:30 p.m., The Marine Room
St. Madeleine Sophie's Center, a local organization that serves adults with developmental disabilities, will host its annual Tea by the Sea fundraiser at The Marine Room in La Jolla. The event includes a signature cocktail, hors-d'oeuvres, and a silent auction, with all proceeds supporting the organization's continued work.
Taste of Happy Hour
12 p.m. to 4 p.m.,Taste & Thirst
This self-guided tour in downtown San Diego invites foodies to sample bites and drinks from the area's hottest Happy Hour spots. A $10 tickets gets you tastings at these places: El Chingon; Havana 1920; Meze Greek Fusion; Monkey King; Prohibition Bar & Lounge; Sushi Lounge on Market; Tacos El Cabron; Taste & Thirst. Check-in starts at noon at Taste & Thirst. The tour was inspired by the King of Happy Hour website, dedicated to tracking the best places to snag a Happy Hour deal.
Sushi & Beer Pairing
1 p.m. to 4 p.m., Societe Brewing Company
Societe Brewing Company is teaming up with the culinary team at Good Seed Food Co. for a night of sushi and suds. An $18 ticket gets you a four-course, five-beer pairing that includes mouthwatering match-ups like The Mistress Hoppy Pilsner paired with a Crab & Avocado California Roll with Watercress. The brewery says ticket-holding attendees can show up at the tasting room on Clairemont Mesa Boulevard anytime between 1 p.m. and 4 p.m. to enjoy the pairings.
Margarita Madness 5K
4 p.m., East Mission Bay Park
This unique nighttime 5K run and after-party invites all runners, joggers and walkers to take part in the casual course at East Mission Bay Park. The first wave of participants hit the pavement at 4 p.m.; after the run, stay for the after-party, which includes a DJ, dancing and, of course, margaritas. The registration fee is $30.
Monster Jam
7 p.m., Petco Park
It's back! The action-packed, high-octane "Monster Jam" show returns to Petco Park with all of its star players – including "Grave Digger" – performing jaw-dropping stunts and tricks. Tickets start at $25. If you miss Monster Jam this weekend, it returns to Petco Park on Jan. 26.
Sunday, Jan. 20
Guided Nature Walk
9:30 a.m. to 11 a.m., Mission Trails Regional Park
Start your Sunday with a little nature walk at Mission Trails Regional Park. A trail guide will take visitors through one of three trails -- the Oak Grove Loop, the Visitor Center Loop or the Riverside Grinding Rocks -- while talking about the plants, animals, geology, history, and ecology of the park. These weekly guided walks are free and open to the public and begin at the Visitor Center. Wear sturdy shoes and bring water, a hat and sunscreen. Rain cancels the walk.
Gaslamp Artisan Market
10 a.m. to 3 p.m., Gaslamp Quarter (Fifth Avenue)
Peruse more than 30 local artisans offering carefully-curated, handmade products at this weekly outdoor market in the Gaslamp Quarter. The Gaslamp Artisan Market sets up shop every Sunday on Fifth Avenue, between Market Street and Island Avenue.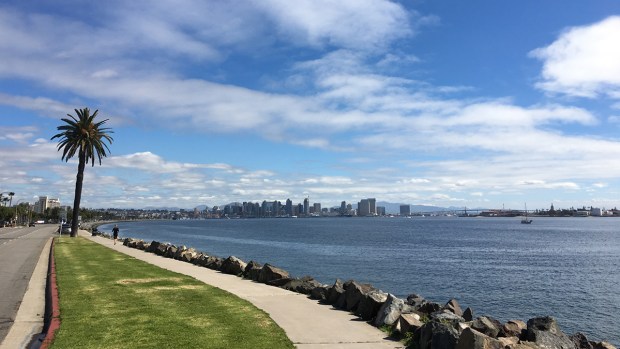 8 Must-See Ocean Views in San Diego
Hoppy Yoga
10:30 a.m., Second Chance Beer Co. (North Park)
Second Chance Beer Co.'s North Park location hosts this sudsy Sunday session that includes an instructor-led yoga class and one house brew. Classes cost $25 per person and are usually held on the first and third Sunday of the month here.
San Diego Restaurant Week
Times Vary, Locations Vary
Foodies, you'll really savor this one: San Diego Restaurant Week is back! The first round of the 2019 edition of the beloved dining event kicks off this Sunday and runs through Jan. 27. The lineup includes more than 180 participating eateries spanning more than a dozen neighborhoods in San Diego County, North to South and East to West. Restaurants will offer special prix fixe lunch and/or dinner menus featuring two to three courses, priced at $10 to $50. It's a good opportunity to try some of those places on your San Diego dining bucket list. Treat yourself.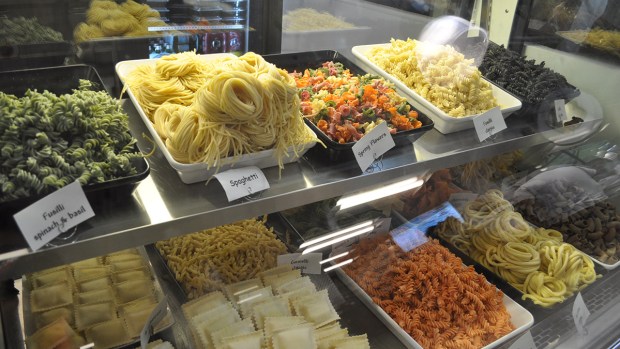 What's Cooking Now at Liberty Public Market
Plant-Based Cooking Class
12 p.m. to 2 p.m., South Bay 7th Day Adventist
This free cooking demo at South Bay 7th Day Adventist on Avenida del Mexico is all about making a plant-based meal. Attendees will learn to make a homemade vegan burger and sides, and will get to eat the meal. They'll also be sent home with a bag of ingredients to recreate the dish. Only 55 seats are available for this event, so register ahead of time to snag a spot.
Live Music: The Counterfeits
1 p.m., Liberty Public Market
Local band The Counterfeits perform this free lunchtime concert on the patio at Liberty Public Market Sunday. The band specializes in feel-good originals, plus covers of beloved Top 40s hits. To make a day of it, patrons might want to grab a bite from one of the vendors inside Liberty Public Market, take their food to the patio and eat while enjoying the live music.
Free or Cheap Things to Do in San Diego
Times and locations vary

Free or Cheap Things to Do in San Diego
Looking to save some cash, but still enjoy the city? In San Diego, there are still plenty of activities to enjoy for free or on the cheap. Go for a hike at Torrey Pines State Park or Cowles Mountain, stroll Balboa Park, try a new craft brewery, admire the murals of Chicano Park or read a book at a downtown park. Get out there and explore America's Finest City.
Do you love the weekend in San Diego? Are you looking for things to do? Join our Facebook group, Your San Diego Weekend. We're sharing weekend events, things to do with the whole family, weather, the newest restaurant openings and more! Click here.