TGI Weekend! Revel in the first weekend of spring, San Diego. There are bountiful ways to celebrate, from springtime blooms to Easter extravaganzas and craft beer sips. Get up. Get out. Play!
Thursday, March 15
2018 San Diego Latino Film Festival
Times and Locations Vary (March 15 to March 25)
The 25th annual San Diego Latino Film Festival (SDFLL) continues its run through this Sunday. The event showcases works created by Latinos about the Latino experience, including screenings of more than 160 films at two locations: AMC Fashion Valley 18 (7037 Friars Rd.) and Digital Gym Cinema (2921 El Cajon Blvd.). Attendees can buy individual passes to films for around $12 or opt for packages that include access to several films. A pass to screen five shorts costs $35, while a pass to screen five films costs $50.

The Flower Fields at Carlsbad Ranch
9 a.m. to 6 p.m., Carlsbad Ranch
The beautiful blooms at the famous Flower Fields at Carlsbad Ranch are back in their brilliant glory. The annual flower viewing season runs through May 13. As usual, for about six to eight weeks, visitors can enjoy displays of colorful Giant Tecolote Ranunculus spanning fifty acres. The annual burst of blooms is something locals look forward to year after year as spring rolls in. The Flower Fields are open daily from 9 a.m. to 6 p.m.; tickets cost $16 for adults, $14 for seniors, and $8 for children ages 3 to 10. If you plan on visiting a few times this spring, you may want to spring for a season pass. Keep an eye on the Flower Fields website, too, as the venue hosts lots of family-friendly, fun events throughout its season, usually on the weekends.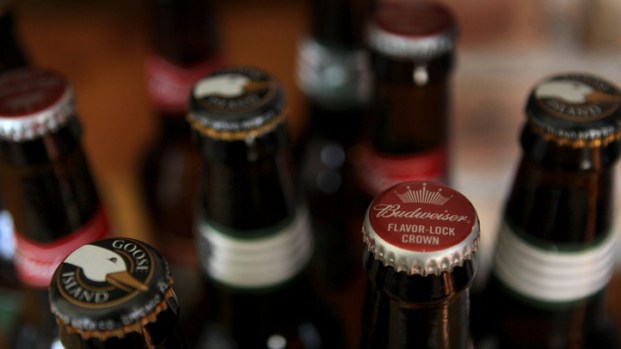 San Diego's Top Breweries

Butterfly Jungle
9 a.m. to 6 p.m. (now through April 15), San Diego Zoo Safari Park
The beloved springtime spectacular, Butterfly Jungle, is running now through April 15 at the San Diego Zoo Safari Park. The event welcomes spring with thousands of butterflies flying in a special area of the park, plus special butterfly-themed activities. Visitors are urged to wear bright colors so the winged wonders gravitate toward them. Butterfly Jungle is included with paid admission or membership into Safari Park.
Sea Turtle Feeding
3 p.m., The Birch Aquarium
The team of aquarists at the Birch Aquarium have trained their rescued loggerhead sea turtles to know that a bright red laser means it's time for a meal. Not only does the technique allow veterinarians to monitor what the turtles are eating and assess their health, it gives guests the opportunity to see the interaction up close on Tuesdays and Thursdays. Sea Turtle Feeding sessions are included with paid admission into The Birch, which costs $18.50 for adults.
Things to Do in Old Town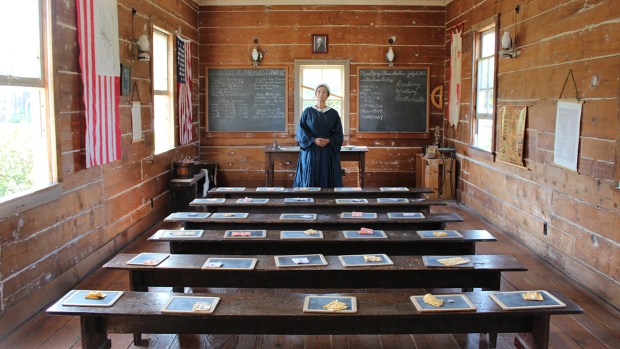 Cirque Du Soleil Crystal
Times Vary (through Sunday), Valley View Casino Center
The classic acrobatic show takes to the ice in "Crystal," a touring production from Cirque du Soleil that runs through Sunday at the Valley View Casino Center. The athleticism of figure skating is combined with the artistry of acrobatics to tell a tale from Crystal, the lead character's, imagination as she journeys to find herself. There are several ticket options to choose from, but a standard single-seat starts at $40.
Tenderment
7 p.m., San Diego Art Institute
The San Diego Art Institute is launching an installation that will feature more than a dozen artists whose work aims to challenge what we perceive and what makes us uneasy. The pop-up exhibit runs through Sunday. Tickets cost $10 or $5 for members.

Inside Liberty Public Market: Fall 2017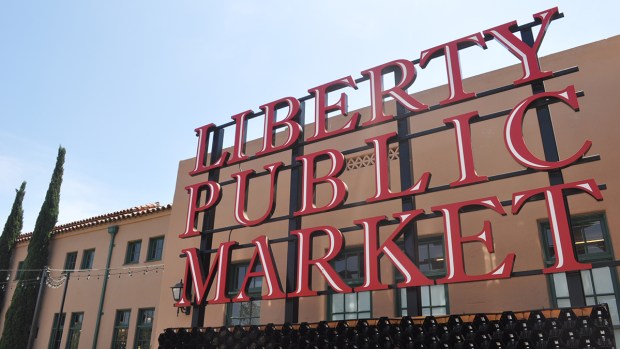 Friday, March 9
Bring It On: The Musical
Dates and Times Vary, Horton Plaza Theatre
We know the movie, and now, a stage play has been produced about a high school senior and cheer captain who has to figure out how to finish her year with a new squad when redistricting forces her to attend a rival school. The San Diego Musical Theatre will put on the production of "Bring It On: The Musical" -- with music and lyrics by Lin Manuel-Miranda, of Hamilton fame – through Sunday at the Horton Grand Theatre. Tickets range from $15 to $25.
American Mariachi
Dates and Times Vary (Until April 29), The Old Globe
"American Mariachi," a new play created by writer Jose Cruz Gonzalez, tells the story of teenage girl in the 1970s who yearns to break into the male-dominated art of mariachi. She creates an all-girl mariachi band despite disapproval from her family. The play features San Diego talent, like director James Vásquez and lead actor Jennifer Paredes. Tickets start at $30 for the play that runs through April 29 at the Donald and Darlene Shiley Stage.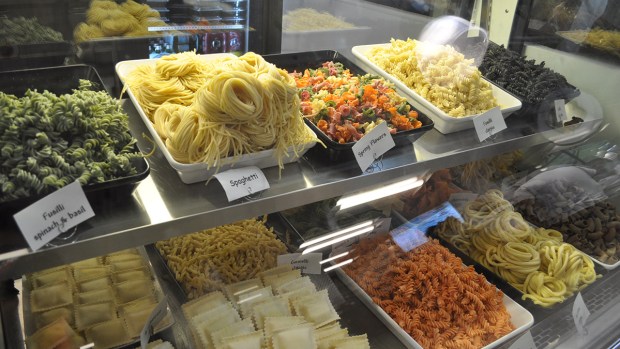 What's Cooking Now at Liberty Public Market

6th Annual Bankers Hill Art & Craft Beer Festival
6 to 9 p.m. The Abbey on Fifth Avenue
Two floors of the historic Abbey on Fifth Avenue will be taken over for this annual beer festival. With a $30 ticket, guests will be handed a tasting glass for unlimited 2-ounce pours from about 15 local breweries, including Karl Strauss, Booze Brothers and Coronado Brewing. Popular Banker's Hill eateries will be serving up tasty bites of both sweet and savory dishes. On the list are Cucina Urbana, Juice Alchemy and Pie Craft. The event raises funds for the Bankers Hill community.
Salsa Under the Stars
6 p.m. to 9 p.m., The Headquarters at Seaport
Hit the courtyard at The Headquarters at Seaport for this Friday night salsa dancing session under the stars. Manny Cepeda and his orchestra will provide the toe-tapping tunes; no partner or experience necessary to join this fun, free event.
Group Works to Restore Balboa Park Carousel
Hops on the Harbor
7 p.m. to 10 p.m., Flagship Cruises & Events
This month, enjoy a craft beer dinner cruise around the San Diego Bay paired with brews from Duck Foot Brewing. The menu for this installment of "Hops on the Harbor" includes four 6-ounce, beer tastings expertly matched with courses. For instance, Duck Foot's golden honey ale, "Drink This or the Bees Die," will be paired with English pea gnocchi, Caesar salad and garlic bread. Also on the brew menu: Hazy McBeerFace (a West Coast hazy IPA) and Sassy Tart (an imperial Berliner Weisse with Montmorency cherries). The dinner cruise boards at 7 p.m. from 990 North Harbor Dr. and sails past the San Diego skyline, USS Midway, Star of India and other Maritime Museum ships and the Coronado Bay Bridge. Tickets cost $69.50 for adults and $41.70 for children ages 4 to 12; kids 3 and under are free. Reservations are recommended.
Cinema Under the Stars: 'I, Tonya'
8 p.m. (Friday and Saturday), Cinema Under the Starts (Mission Hills)
Enjoy a movie under the stars at this outdoor theater on Goldfinch Street in Mission Hills. The winter/spring screening season features a movie screening every Friday and Saturday night at 8 p.m., now through April 29. This weekend, Margot Robbie's "I, Tonya" plays on the big screen, a flick based on the life of embattled figure skater Tonya Harding. Admission is $18 at the box office, or you can reserve your seat in advance for $20.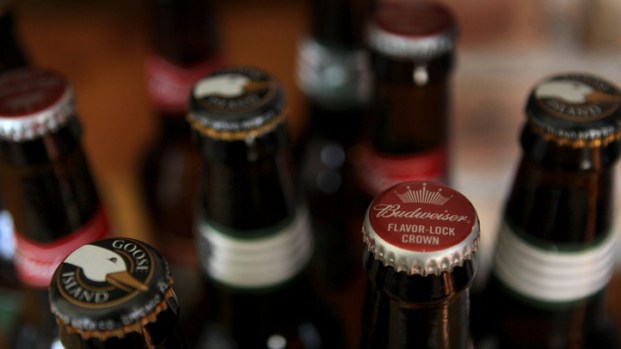 San Diego's Top Breweries

Saturday, March 10
San Diego Crew Classic
7:20 a.m. to 5 p.m. (3:30 p.m. Sunday), Crown Point Shores Park
More than 4,000 athletes gather in San Diego for the annual two-day rowing competition. With a $12 per day ticket, or $15 at the door, guests can watch more than dozens of races while enjoying sips and nibbles in the beer garden.
Little Italy Mercato
8 a.m. to 2 p.m., Little Italy
Every Saturday, more than 200 tents line the streets of Little Italy, spanning five blocks and showcasing an array of farm fresh produce, meats, flowers and artisan craft goods from local vendors. Grab a crepe as you stroll, or sit in the Piazza Famiglia while enjoying music from local artists. This has been a neighborhood tradition for years and has become one of the biggest farmers markets in San Diego.
SeaWorld Seven Seas Food Festival
During Park Hours, SeaWorld San Diego
Sample bites from around the world at SeaWorld's annual food fest. Each Seven Seas food location will feature tantalizing tastes of traditional street foods, like pork belly pizza, spicy tuna and escargot, Plus, each location will have one daring bite featuring exotic ingredients. Pair your treats with a craft beer or wine. Sampler tickets range from $20 to $65 for the festival running on select days through April 15.
New Female-Led Distillery Opens in East Village
MythBusters: The Explosive Exhibition
10 a.m. to 5 p.m. (Monday through Thursday) and 10 a.m. to 6 p.m. (Friday through Sunday), Fleet Science Center
Can you pull a tablecloth off a table without disturbing the dishes on top? Do you stay drier running or walking in the rain? Get the answer to some of your burning questions at the new exhibit based on the popular TV show, "Mythbusters." Just like the show, this hands-on exhibit will allow guests to use the scientific method to test some commonly-held theories. Access to the exhibit, which is open through Sept. 3, can be added to a general admission ticket to The Fleet for $5.
Spring Eggstravaganza
11 a.m. to 3 p.m. (Saturday and Sunday), The Birch Aquarium
Celebrate the arrival of spring with the Birch Aquarium's animals of the sea. Guests will get a chance to explore different types of animal eggs, participate in crafts and an "underwater" egg hunt. Once a day during the two-weekend event, guests can spot Scuba Bunny going for a dive (2 p.m. on Saturdays and 10:30 a.m. on Sundays). Participation in the Spring Eggstravaganza is free with an $18.50 adult or $14 child admission ticket.
Things to Do at Balboa Park
Club America v. Club Tijuana
4:30 p.m., SDCCU Stadium
Club America and the Xolos will go head-to-head in their first match in San Diego since 2013. The two teams last met at Petco Park, where Club America came out ahead 2-1. Tickets to the friendly match start at $35. Starting at 12:30 p.m., a Fan Fest will be held in the parking lot featuring live music, food and an autograph session with Club America.
The Illusionists Present: Adam Trent
7:30 p.m., The Balboa Theatre
Following a successful Broadway show as part of the magical group, The Illusionists, Adam Trent is breaking out for a solo tour of cutting-edge magic. Trent combines magic, comedy and music for a 90-minute illusion extravaganza. Tickets start at $32.50.
Chick Corea with the Jazz at Lincoln Center Orchestra
8 p.m., Copley Symphony Hall
Jazz at Lincoln Center Orchestra brings the sounds of big band to San Diego for a performance with special guest, jazz pianist Chick Corea. Corea's has fused avant-garde, free jazz and contemporary classical stylings over his 50 years in music. Together the group of musicians will perform a repertoire of jazz pieces for this one-night-only concert. Tickets start at $30.
Sunday, March 11
Spring Eggstravaganza
9 a.m. to 3 p.m., Santee Lakes
At the Spring Extravaganza at Santee Lakes, hundreds of eggs will be hidden throughout the day for never-ending egg hunts for children 8 and under. The family-friendly event will feature craft booths, carnival rides, food and more.
Guided Nature Walk
9:30 a.m., Mission Trails Regional Park Visitor Center
Join a trail guide from Mission Trails Regional Park (MTRP) on this free, 1.5-hour nature walk and learn about the plants, animals, geology, history and ecology of the park. The walk begins at the Visitor Center and will head out to one of three scenic trails: The Oak Grove Loop, The Visitor Center Loop, or The Riverside Grinding Rocks. These walks are typically held at MTRP every Saturday, Sunday and Wednesday at 9:30 a.m. Wear close-toed shoes and sunscreen, and bring water.
Live Music Sundays: Manny Cepeda Orchestra Duo
1 p.m. to 4 p.m., Liberty Public Market
Manny Cepeda writes and arranges his own songs, which draw from his musical study background and infuse a Latin flair. He performs at the Liberty Public Market with Aico Simon J-Latina. Before or after this free concert, stroll the artisan shops or grab a tasty bite at the stores and restaurants that make up Liberty Public Market.
Raul Prieto Ramirez on the Spreckels Organ Pipes
Sunday Organ Concert
2 p.m. to 3 p.m., Spreckels Organ Pavilion at Balboa Park
Enjoy a free, hour-long organ concert Sunday at Balboa Park's famed Spreckels Organ Pavilion. At the keys, the audience will find Raul Prieto Ramirez, the city's newest San Diego Civic Organist and Artistic Director of the Spreckels Organ Society. Prieto Ramirez hails from Spain and, as he told NBC 7, hopes to keep the program interesting – from Bach to Queen – at the historic Spreckels Organ.
Salsa & Bachata Sundays
4:30 to 8:30 p.m., Herb & Wood
Want to learn Salsa dancing without the pressure of a class? The Majesty in Motion Dance Company hosts salsa nights throughout the week around San Diego to give new dancers a chance to learn and experienced dancers a chance to salsa the night away. Their newest event is at Herb & Wood in Little Italy on Sunday nights at 4:30 p.m. Newbies, arrive a half-hour early for a mini salsa lesson before the party begins.
Free or Cheap Things to Do in San Diego
Times and locations vary

Free or Cheap Things to Do in San Diego
Looking to save some cash, but still enjoy the city? In San Diego, there are still plenty of activities to enjoy for free or on the cheap. Go for a hike at Torrey Pines State Park or Cowles Mountain, stroll Balboa Park, try a new craft brewery, admire the murals of Chicano Park or read a book at a downtown park. Get out there and explore America's Finest City.