TGI Weekend! It's a weekend for doing something you have never tried before, like night fishing on Santee Lake or catching a comedy show Downtown. Of course, San Diego staples like one of the largest beer festivals on the West Coast or taking in a concert at the San Diego County Fair are always options. Plus, it's Father's Day! There are plenty of ways to celebrate the father or father-figure in your life. Get up. Get out. Play!
Thursday, June 14
2018 San Diego County Fair: 'How Sweet It Is'
Opens at 11 a.m. (Weekdays) and 10 a.m. (Weekends), Del Mar Fairgrounds
Oh, how sweet it is! The San Diego County Fair returns on June 1 with a candy theme sure to give even the biggest sweet tooth a sugar rush. The fair is bringing back the popular Summer Concert Series, the annual International Beer Festival, an array of livestock, stomach-churning fair rides, and of course the outrageous and mouthwatering food treats it's known for. The fair runs through the Fourth of July but is closed Monday and Tuesdays (Except July 2-3). Times vary by date and tickets cost $19 for adults and $12 for kids, or guests can get a "Best Pass Ever'" season pass for $28. For those who can't wait to indulge in all the San Diego County Fair has to offer, the wait is over! Be sure to check out NBC 7's San Diego County Fair Guide before heading out for transportation tips, our selection of top events and more. Make sure to stop by the NBC 7/T20 booth every Saturday to say hello to the team!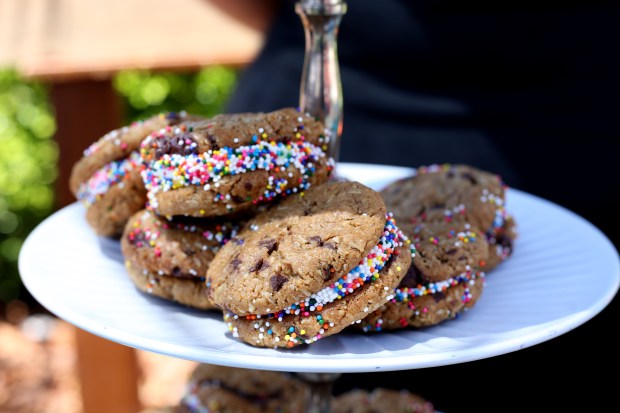 All of the Fantastic Food at the 2018 San Diego County Fair
Epic Tales From Ancient India
12 p.m., San Diego Museum of Art
The San Diego Museum of Art's newest exhibit will showcase more than 90 works of South Asian paintings. The artwork, curated by Edwin Binney III, an heir to the Crayola fortune, spans from the 16th through the 19th centuries and features tales of love, the seasons and music. There will also be an interactive space with hands-on workshops, live musical and dance performances, daily storytelling and more while the exhibit is on display through Sept. 3 A $15 ticket gets non-member guests into the museum.
Things to Do at Balboa Park
Night Fishing
5 to 11:30 p.m., Santee Lakes
Santee Lakes' seasonal night fishing is back. Adults and kids can enjoy a serene evening as they try to hook catfish and bluegill, which along the shoreline of Santee Lake. A fishing permit from Santee Lakes Recreational Preserve's general store is required and costs $6 for adults and $3 for kids.
Thursday Family Fun Night
6 to 8 p.m., The San Diego Botanical Garden
During the summer months, The San Diego Botanical Garden hosts a family-friendly show in their sprawling Eden in Encinitas. Guests are encouraged to bring lawn chairs or blankets to enjoy a performance of kid-friendly songs by a variety of artists. This week, Twinkle and Friends will fill the gardens with educational pop songs in both English and Spanish that will get kids grooving. It is free to attend the concert with an admission ticket to the botanical garden, which is $14 for adults and $8 for children.
Photos: What to Eat at Petco Park in 2018
Santee Summer Concert Series: The Cat-illacs
6:30 to 8:30 p.m., Town Center Community Park East
Rock out to The Cat-illacs, a local classic rock group, as they take the stage for Santee's Summer Concert Series. Bring a blanket and grab a bite from one of the evening's featured food trucks like Chubby's, featuring burgers, burritos and carne asada, The Wrap Shack, offering a variety of wraps and smoothies, and more. The band will cover hits from the 50s to the 90s at this free family-friendly event.
'The Squirrels'
8 p.m., The La Jolla Playhouse
The audience may not expect it but this R-rated comedy about furry nut-harboring squirrels will feel particularly relevant to an audience in 2018 as it touches on current themes like income inequality, race and leadership. "The Squirrels," which runs through July 8 at the La Jolla Playhouse, was written by Robert Askins ("Hand to God") and showcases the delightful drama between a group of rich squirrels and a group of outcast squirrels during the important winter season. Tickets to the comedy, directed by Tony Award-winning director Christopher Ashley ("Come From Away,") start at $46.
Clear the Shelters: Save the Date
Grunion Run
10:15 p.m. to 12:15 a.m., Various San Diego County Beaches
It's a spectacle to behold when thousands of grunion, slim silver fish, come out of the water and onto the shoreline to spawn. To see the natural event that happens only a handful of days throughout the year, the California Department of Fish and Wildlife recommends heading to a San Diego County beach with a flashlight during specified hours found here through Saturday. Grunion sightings may occur at: Oceanside Pier View North Beach, Oceanside Harbor Beach, Del Mar Beach, La Jolla Shores, Mission Beach, Ocean Beach, Coronado and Coronado Shores Beach and Imperial Beach but sightings are not guaranteed.
Friday, June 15
San Diego International Beer Festival
Times Vary (through Sunday), Del Mar Fairgrounds
Nearly 200 breweries from around the world show off their creations at one of the largest beer festivals in California. Guests can expect to find suds from their favorite beer-makers and rare finds from unexpected locales. The San Diego International Beer Festival provides unlimited tastes of brew from established and up-and-coming breweries. Guests can purchase a $60 ticket to one of five four-hour sessions throughout the weekend. A VIP ticket for $50 more gets all this, plus an extra 30 minutes of tasting, access to a VIP lounge area, and food stations hand-picked to match brews from the festival. Both tickets come with admission to the San Diego County Fair.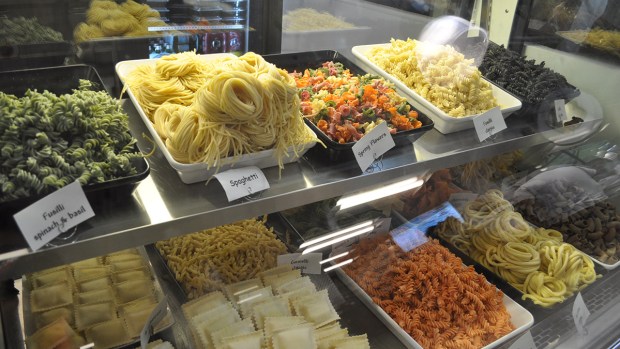 What's Cooking Now at Liberty Public Market
Food Truck Fridays
4 to 8:30 p.m., Balboa Park
Delectable treats will once again flood historic Balboa Park every Friday night this summer for the popular Food Truck Fridays series. A lineup of about a dozen food trucks will rotate each week through September 28 at Plaza de Panama ready to feed hungry guests as a variety of live music, like Mariachi and orchestral sounds, waft through the air. Some of the dining possibilities include Bosnian Grill, Monster Crafts, Pierogi Truck, Super Q and Yo Yo Bento, Beachin' Boba, Devil Dogs BBQ, Sushi Uno and more. Visitors are invited to bring lawn chairs and blankets to sit in front of the Botanical Building as they eat, or enjoy craft beer, wine and cocktails inside nearby restaurants. Booths will be set up with activities for kids and Balboa Park will introduce a "living room" area filled with giant lawn games. Surrounding museums will extend hours to accommodate guests and the San Diego Museum of Art will offer $5 admission after 5 p.m.
Hops on the Harbor
7 p.m. to 10 p.m., Flagship Cruises & Events
Since the brewery opened nearly a quarter-century ago, Pizza Port Brewing has expanded to several beachside towns across the county. Now, the craft brew specialists are taking to the sea for a partnership with Flagship Cruises' Hops on the Harbor. This month, four 6-ounce samples of Pizza Port Brewings suds will accompany a dinner menu and cruise around San Diego Bay. The menu features: Pizza Port's Grandview Golden Ale alongside garlic beer-steamed mussels and clams and the brewery's Chronic Amber Ale paired with baby back ribs and a dill potato salad, just to name a few. The dinner cruise boards at 7 p.m. from 990 North Harbor Dr. and sails past the San Diego skyline, USS Midway, Star of India and other Maritime Museum ships and the Coronado Bay Bridge. Tickets cost $74.50 for adults and $44.70 for children ages 4 to 12; kids 3 and under are free. Reservations are recommended.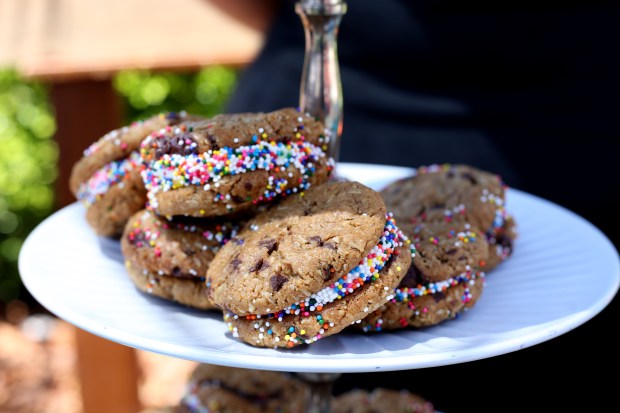 All of the Fantastic Food at the 2018 San Diego County Fair
Summer Movies in the Park
Times Vary, Locations Vary
Across the county this summer, cities are taking part in movie screenings at their local outdoor parks. Almost every day of the week, San Diegans can find a different free outdoor movie screening thanks to the county-wide initiative. The full calendar of screenings for the summer can be found here. Bring a picnic, chairs and a blanket to enjoy the movie of your choice starting at sunset.
2018 San Diego County Fair Summer Concert Series: Little Big Town
7:30 p.m., Del Mar Fairgrounds
A sweet lineup of artists is hitting the San Diego County Fair's main stage, the Corona Grandstand, for their annual summer concert series. More than a dozen musicians, comedians and entertainers are scheduled for the concert series during the fair's run through July 4. This week, the Grammy-award winning country music group Little Big Town, will perform chart-topping hits from their nearly two-decade career. Tickets start at $27 or $15 with fair admission.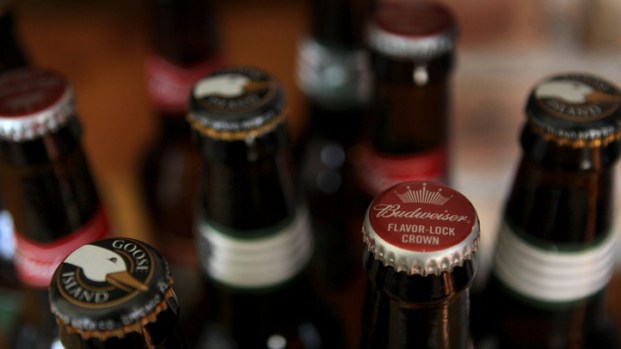 San Diego's Top Breweries
Whitney Cummings
7:30 p.m. (Friday and Saturday), The American Comedy Co.
Comedian Whitney Cummings is bringing her tour to San Diego for two nights. Cummings is the co-creator of "2 Broke Girls." She was recently seen in "The Ridiculous Six" and has appeared in multiple comedy specials as well as having three of her own. Get a taste of her witty comedy at one of her four San Diego performance with a $35 ticket.
'A Thousand Splendid Suns'
8 p.m. (through June 17), Old Globe Theatre
Set in war-torn Kabul during the 1990s, "A Thousand Splendid Suns" tells the story of three generations of Afghan women who work together to seek a better future for themselves in a tyrannical society. It's the last weekend to see the play at the Old Globe Theatre. It was adapted by playwright Ursula Rani from the best-selling novel by Khaled Hosseini, author of "The Kite Runner," and features music composed by David Coulter. Tickets start at $39.
Saturday, June 9
Little Italy Mercato
8 a.m. to 2 p.m., Little Italy
Every Saturday, more than 200 tents line the streets of Little Italy, spanning five blocks and showcasing an array of farm fresh produce, meats, flowers and artisan craft goods from local vendors. The Mercato has moved back to its original location along W. Date Street from Front Street to Kettner Boulevard. Grab a crepe as you stroll, or sit in the Piazza Famiglia while enjoying music from local artists. This has been a neighborhood tradition for years and has become one of the biggest farmers markets in San Diego.
Yoga in the City
9 a.m., Pantoja Park
Yogis, bring your mat to Pantoja Park this Saturday for a free teacher-led yoga session presented by Downtown San Diego Partnerships. All levels and ages are welcome but participants are asked to register in advance here.
The Story Behind the Cardiff Kook
Taste of Gaslamp
1 to 4 p.m., Gaslamp Quarter
Sample culinary delights from two dozen downtown San Diego restaurants during this year's annual Taste of Gaslamp. The culinary tour allows guests to nibble on bites from popular restaurants like Cafe Sevilla, Havana 1920, Barleymash, Suckerfree Southern and more as they take a self-guided walking tour through the Gaslamp Quarter. Stop at the beer garden featuring different brews from Karl Strauss brewery to mingle with fellow foodies. Twenty-four tastes are included with a $35 ticket or, for a $65 VIP ticket get 30 samples and specialty cocktails at each location, plus an exclusive rooftop bar reception.
Hillcrest Classic Car Show
1 p.m. to 4 p.m., Pride Park
San Diego's Hillcrest neighborhood has a new monthly tradition — the Classic Car Show. On the third Saturday of every month at least 20 car collectors bring classic models to Pride Plaza. Talk to car experts and other fans at this free event. It's the perfect pit stop before dinner at one of Hillcrest's many restaurants.
Mainly Mozart Festival Orchestra
7:30 p.m., Balboa Theatre
The Mainly Mozart Festival is in its 30th year of bringing some of the classical composer's greatest works to concert halls across San Diego County. Cellist Johannes Moser will join the Mainly Mozart Festival Orchestra on stage at the Balboa Theatre to perform the works of Mozart and other renowned composers. Tickets start at $30.
Movies on the Beach: 'The Lion King'
7 p.m., Hotel Del Coronado
Hakuna Matata — it means no worries while you're watching a movie this summer at a theater on the beach. For $20, moviegoers will get a lawn chair to place in the sand at Del Beach where "The Lion King," the classic Disney tale about a lion cub who must reconcile with his past in order to lead his pride, will screen this Saturday at 8 p.m. A different movie screens at the Hotel Del Coronado's outdoor theater every Saturday through Sept. 1.
Summer Movies in the Park 2018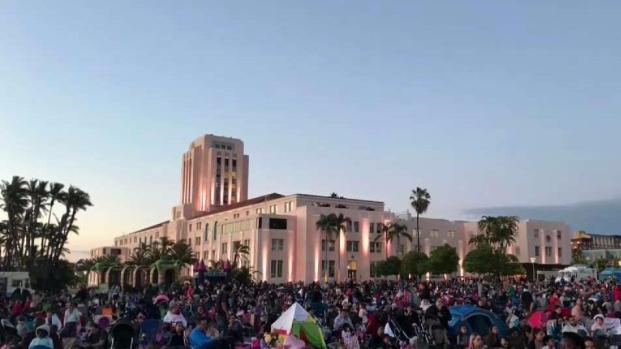 Sunday, June 17
Nighttime Zoo at the San Diego Zoo
9 a.m. to 8 p.m., San Diego Zoo
The San Diego Zoo comes to life at night during the summer. Upbeat music will course through the park and entertainers, like twirling acrobats and stilt-walkers, will hold special evening performances for Nighttime Zoo. Keepers will share stories about the animals they care for and there will be special animal encounters for guests. Nighttime Zoo runs through Sept. 3 and is included with a general admission ticket.
Guided Nature Walk
9:30 a.m., Mission Trails Regional Park Visitor Center
Join a trail guide from Mission Trails Regional Park (MTRP) on this free, 1.5-hour nature walk and learn about the plants, animals, geology, history and ecology of the park. The walk begins at the Visitor Center and will head out to one of three scenic trails: The Oak Grove Loop, The Visitor Center Loop, or The Riverside Grinding Rocks. These walks are typically held at MTRP every Saturday, Sunday and Wednesday at 9:30 a.m. Wear close-toed shoes and sunscreen, and bring water.
Father's Day Sail
10 a.m. to 3 p.m., Maritime Museum San Diego
Treat dad to a sail aboard a replica of the ships used during the California Gold Rush this Father's Day. The Californian, a replica cutter and the state's official tall ship, will take passengers on a 3-hour voyage for $70 and $48 for children. Before the sail at noon, bratwursts, chips and cold beer will be served.
Group Works to Restore Balboa Park Carousel
Hoppy Father's Day
11 a.m., Stone Brewing World Bistro & Gardens
Make a reservation to Stone Brewing World & Gardens for a special beer tasting session for dad on Father's Day. The restaurant will have a chef-created specialty menu featuring a pretzel bread salad, a half-rack of chipotle-glazed pork ribs, and a hop-infused pound cake with berries for dessert. Plus, Stone will select a lineup of IPAs perfect for celebrating dad.
Father's Day Concert and BBQ
11 a.m. to 7 p.m., Hotel Del Coronado
Gary Sinise is bringing the Lt. Dan Band, named after the actor's character in the Oscar-winning film "Forest Gump," to Coronado for a special Father's Day celebration in support of military servicemembers and veterans on Coronado. Guests can enjoy BBQ and the beach before the main event begins at 5 p.m. with a spectacular skydiving show. Then, guests can listen to Gary Sinise & the Lt. Dan Band perform hits from Bruno Mars, The Police, Bruce Springsteen, Kelly Clarkson and more. Anyone can attend the event for $75 but military personnel and veterans can get up to two tickets for $35 with military identification. Part of the proceeds benefit the Gary Sinise Foundation.
Photos: What to Eat at Petco Park in 2018
Father's Day Beatles Brunch
12 to 5 p.m., Quartyard
"Come. Together" to celebrate dad this Father's Day at the Quartyard's event perfect for music-loving dads. The Baja Bugs, a group of four musicians, has an extensive knowledge of The Beatles catalog and will perform the iconic 60s bands' hits at the Quartyard as guests sip onsuds. This event is free before 5 p.m. and $5 after.
Sunday Organ Concert
2 p.m. to 3 p.m., Spreckels Organ Pavilion at Balboa Park
Enjoy a free, hour-long organ concert Sunday at Balboa Park's famed Spreckels Organ Pavilion. At the keys, the audience will find Raul Prieto Ramirez, the city's newest San Diego Civic Organist and Artistic Director of the Spreckels Organ Society. Prieto Ramirez hails from Spain and, as he told NBC 7, hopes to keep the program interesting – from Bach to Queen – at the historic Spreckels Organ.
Free or Cheap Things to Do in San Diego
Times and locations vary

Free or Cheap Things to Do in San Diego
Looking to save some cash, but still enjoy the city? In San Diego, there are still plenty of activities to enjoy for free or on the cheap. Go for a hike at Torrey Pines State Park or Cowles Mountain, stroll Balboa Park, try a new craft brewery, admire the murals of Chicano Park or read a book at a downtown park. Get out there and explore America's Finest City.