TGI Weekend! Foodies, delight in this weekend's roundup of events! From a cocktail festival at a Balboa Park museum to Oktoberfests around the county, there are so many culinary-centric things to do this weekend. Of course, we can't forget San Diego's largest eatery celebration -- San Diego Restaurant Week -- which features dozens of locals restaurants offering prix fixe meals. Get up. Get out. Play!
Thursday, September 27
San Diego Restaurant Week
Times vary, Locations Across San Diego County
It's that time again! More than 180 eateries across San Diego have created the perfect multi-course meals for guests to feast on during this year's San Diego Restaurant Week. Through Sunday, participating restaurants will offer exclusive prix-fixe menus -- two-course lunches ranging from $10 to $20 a person or three-course dinners ranging from $20 to $50 a person. Take a look at this year's restaurant lineup here and be sure to make a reservation in advance to guarantee your spot.
Preview for the Palate: San Diego Restaurant Week 2018
GI Film Festival
Times Vary (through Sunday), Mission Valley Ultrastar Cinema
This film festival celebrates films inspired by and created by the men and women of the United States armed forces. The GI Film Festival San Diego runs through Sunday with a lineup of documentaries, short and feature-length films, filmmaker discussions, an award ceremony and more. Most films screen at Ultrastar Cinema at Hazard Center while others play at nearby locations, including aboard USS Midway Museum. Tickets to individual screenings can be purchased for $10 each or an all-access pass is available for $120.
SeaWorld's Halloween Spooktacular
10 a.m. to 9 p.m., SeaWorld San Diego
Don't wait for Halloween to trick or treat. Kids and their parents can stroll trick-or-treat booths set up throughout the SeaWorld San Diego for their annual Halloween Spooktacular, which runs this year through October 28. On top of treat hunting, families can sing and dance along to the all-new Sesame Street Halloween Parade, catch a holiday-themed Clyde and Seamore show and more. Spooktacular comes with a general admission ticket starting at $55, which gives guests access to all of SeaWorld's daily offerings.
Summer Movies in the Park 2018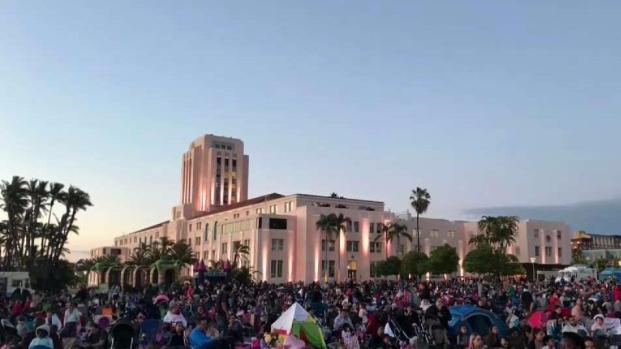 Escape the Nat
12 to 5 p.m. (Tuesday through Sunday), San Diego Natural History Museum
The Natural History Museum in Balboa Park needs your help to find the cure to a deadly viral outbreak. This escape room game on the lower level of the museum asks guests to comb through the museum archives and solve a combination of clues and puzzles in order to save the world. Groups of two to six players can join the game, and ticket prices vary depending on the number of people participating, starting at $80. The ticket price includes admission to the museum. Guests must make reservations in advance for a slotted time Tuesday through Friday from 12 to 5 p.m.
Culture and Cocktails: Art of the Body
6 p.m., San Diego Museum of Art
Celebrate San Diego's art scene at the San Diego Museum of Art's fall sundown series event, Art of the Body. The theme of this season's Culture and Cocktails event centers around one of the museum's newest exhibits featuring the work of world-renowned Mexican sculpture artist Javier Marín. With the purchase of a $25 ticket, guests are invited to dance the night away as DJ Giancarlo spins. The event will feature live art, like statue performers and contortionists. Guests can get artwork airbrushed onto their body or pose with a living statue in a photo booth. Hibiscus-infused cocktails and desserts will be doled out. The Javier Marín exhibit runs through March 3, 2019.
Things to Do at Balboa Park
The Haunted Hotel
6 p.m. to 1 a.m. (Fridays and Saturdays), 424 Market Street (San Diego)
It's time to check in to The Haunted Hotel. One of San Diego's most popular Halloween haunts returns this weekend with a sneak preview of this year's spooktacular frights. Guests will take a ride up the hotel's haunted Hellavator before walking own a bleak corridor filled with scares. On Wednesdays, try the whole thing in the dark. Tickets cost $20 and times vary; check the schedule here.
The Story Behind the Cardiff Kook
Friday, September 28
La Mesa Oktoberfest
Times vary (through Sunday,) La Mesa Village
One of Southern California's largest Oktoberfest celebrations is back in La Mesa for its 45th year. La Mesa Oktoberfest is a celebration of German culture and features a lineup of traditional polka artists and cover bands, classic German treats and traditional and modern activities for all ages, including a Karneval area for the kids, a craft goods marketplace, a Biergarten and more. New this year is the Sunday Brunch at Bo-beau's Kitchen and Garden. For $40 each, guests can feast their way through a four courses meal. Entrance to the event is free but VIP passes to the Biergarten are available for purchase.
MCAS Miramar AirShow
8 a.m. to 5 p.m. (through Sunday), MCAS Miramar
Once a year, the U.S. Marine Corps opens up its doors at Air Station Miramar so that thousands of civilians can get a glimpse into their operations. The three-day MCAS Miramar AirShow is one of the largest military air shows in the country. Military pilots with the U.S. Navy's Blue Angels and Leap Frogs, the U.S. Army's Golden Knights and more give guests a spectacle in the sky. This year, the air show is celebrating 100 years of women serving in the U.S. Marine Corps. General admission to the event is free but a variety of viewing options are available for purchase.
Miramar Air Show Soars to New Heights
Food Truck Fridays
4 to 8:30 p.m., Balboa Park
Delectable treats will once again flood historic Balboa Park every Friday night this summer for the popular Food Truck Fridays series. A lineup of about a dozen food trucks will rotate each week through September 28 at Plaza de Panama ready to feed hungry guests as a variety of live music, like Mariachi and orchestral sounds, waft through the air. Some of the dining possibilities include Bosnian Grill, Monster Crafts, Pierogi Truck, Super Q and Yo Yo Bento, Beachin' Boba, Devil Dogs BBQ, Sushi Uno and more. Visitors are invited to bring lawn chairs and blankets to sit in front of the Botanical Building as they eat, or enjoy craft beer, wine and cocktails inside nearby restaurants. Booths will be set up with activities for kids and Balboa Park will introduce a "living room" area filled with giant lawn games. Surrounding museums will extend hours to accommodate guests and the San Diego Museum of Art will offer $5 admission after 5 p.m.
El Cajon's Dinner and a Concert Series
6 to 8 p.m., Prescott Promenade
The El Cajon Business Association weekly Dinner and a Concert Series is coming to an end this week. The event gives visitors the chance to enjoy dinner at one of the many participating restaurants that surround Prescott Promenade, like Main Tap Tavern and the Palms Restaurant, before or after taking in a free concert at the park. This week, contemporary group The Mighty Untouchables takes the stage. After dinner, guests can turn in their receipts for a chance to win a Taylor-brand guitar. The raffle will be held at the end of the Dinner and a Concert Series season.
Photos: What to Eat at Petco Park in 2018
San Diego Padres v. Arizona Diamondbacks
7:10 p.m. (through Sunday), Petco Park|
It's the last home series of the season for the San Diego Padres. Root, root, root for the home team as they take on the Arizona Diamondbacks in this three-game series. Featured events this weekend include a Party in the Park Beerfest on Friday, a faith and family night on Saturday and a salute to veterans on Sunday. Tickets start at $15. While at the ballpark, try an array of craft brew and tastes of some of this year's new local grub -- like Seafood Tacos from Blue Water Seafood Market & Grill or a Smoked Bacon-Wrapped Hot Dog from Carnitas' Snack Shack.
The Scream Zone
7 p.m., Del Mar Fairgrounds
Everybody scream! The Del Mar Fairgrounds again becomes a playground for horrifying creatures of the night for The Scream Zone. Enter if you dare into the three maze-filled haunts, including the popular haunted hayride, and other terrifying attractions with the purchase of a $34 ticket. A single haunt ticket is available for $21. This Friday only, admission is slashed in half. Outside the mazes, there are food and drink vendors and photo opportunities. The Scream Zone runs through October 31.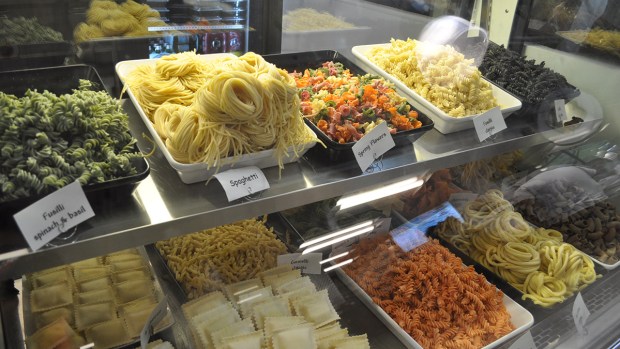 What's Cooking Now at Liberty Public Market
Saturday, September 29
Adams Avenue Street Fair
10 a.m. to 10 p.m. (through Sunday), Adams Avenue
Dozens of musicians will take one of six stages this weekend for the 37th annual Adams Avenue Street Fair. The free two-day music festival is held in Normal Heights every year and features four beer gardens, carnival rides, festival foods, and more than 300 arts and craft booths. This year, guests with a $20 ticket to the Craft Beer Taste can sip on suds from Goose Island, Green Flash, Mission Brewery and more from noon to 4 p.m. on Saturday. For a lineup of musical acts, click here.
Brick or Treat
5 to 9 p.m., Legoland Resort
Trick-or-treating gets Legofied this Halloween season. Brick or Treat at Legoland California Resort brings not-so-spooky thrills to families on Saturday nights through October 27. The amusement park will be adorned with 16 treat stations that each night will be filled with more than one million pieces of candy. Little ones can craft pumpkins and meet Lego friends at the fall festival within the park. Then, a midnight monster jam lets families dance the night away. Guests are encouraged to dress in costume for Brick or Treat. Tickets to the event alone cost $54 or can be purchased in combination with a day admission pass to Legoland or Sea Life Aquarium starting at $79.
CRSSD Festival
12 p.m.(through Sunday), Waterfront Park
Tickets are still available to this fall's CRSSD electronic music festival, which boasts a lineup that includes Duke Dumont, Bob Moses, Nina Kraviz, Matador and more. The two-day festival has three stages for guests to choose from and will feature craft beer and cocktails. A ticket to one day of the festival starts at $110.
Bayside Brew and Spirits Festival
1 to 5 p.m., Pepper Park
Nearly four dozen craft brewers, local distillers and winemakers will be doling out samples of their creations at this year's Bayside Brew and Spirits Festival at the waterfront park in National City. The 21-and-up only event gives guests with a $25 ticket unlimited samples of beer, wine and spirits from 1 to 5 p.m. Get started an hour early and have access to special limited release sips with the purchase of a $50 VIP ticket. Hungry attendees can grab a bite from Salud!, Doggos Gus or Birrias, who will be selling tasty bites at the event.
Rex, San Diego Zoo's Inspiration, Gets Statue at Entrance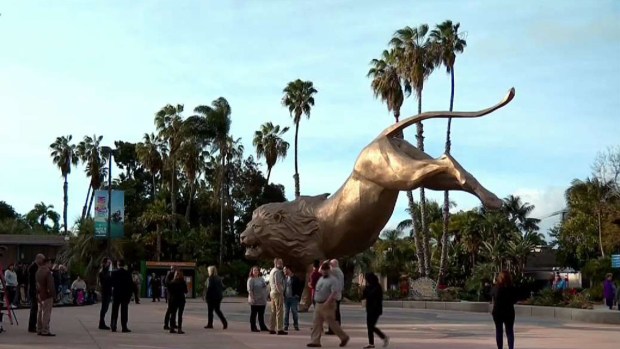 San Diego Sake Festival
2 to 6 p.m., Quartyard
In honor of World Sake Day on October 1, Quartyard in East Village is hosting a sake tasting event. Guests can sip on more than 20 different types of sake in a complimentary Ochoco, or sake glassware, with the purchase of a $40 general admission ticket. The event begins with a traditional cedar sake barrel opening ceremony. Then, guests can meet the local brewers behind sake and learn about the spirit steeped in Japanese tradition.
Moonlight Beach Bash
2 to 5 p.m., Moonlight Beach|
Only in San Diego County would the first full week of the fall season be the perfect time to host a beach bash. Moonlight Beach at the end of B Street in Encinitas will be filled with live musical performances, original artwork and food vendors doling out tacos for purchase during Moonlight Beach Bash. Headlining the event is High Tide Society, featuring 70s and early 80s hits from artists like Steely Dan, Toto and Hall & Oates.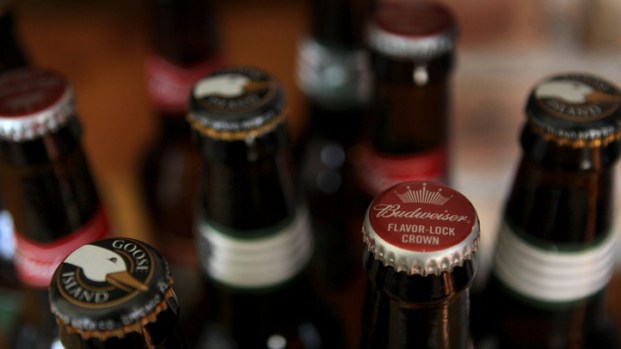 San Diego's Top Breweries
Sunday, September 30
Yoga Under the Yoga Trees
8:30 a.m., Harringbone La Jolla
Get your stretch on Sunday with this yoga class under hundred-year-old olive trees in La Jolla. A $40 ticket to this teacher-led 45-minute class ends with a two-course brunch from Herringbone and a complimentary glass of bubbly or a non-alcoholic beverage of your choice.
Encinitas Oktoberfest
10 a.m. to 6 p.m., Mountain Vista Drive and El Camino Real
Looking for authentic German polka music, Alpine dancers and tasty treats this weekend? Join hundreds of guests at the free 23rd annual Encinitas Oktoberfest. Starting at noon, a ceremonial parade will show off San Diego's German culture. The annual street festival will have carnival rides a beer garden and a craft faire featuring more than 200 vendors.
Preview for the Palate: San Diego Restaurant Week 2018
8th Annual Treasure Chest Beer and Food Fest
12 to 5 p.m., Green Flash Brewery
Chefs have chosen the perfect culinary pairings for local craft brews, including Green Flash Brewing and Alpine Beer Company, for the annual Treasure Chest Beer and Food Fest, which benefits Susan G. Komen San Diego in their fight against breast cancer. A variety of tickets are available for purchase ranging from $25 to $45 for guests to indulge in food and drink, plus live music, and a festival atmosphere.
Sunday Organ Concert
2 p.m. to 3 p.m., Spreckels Organ Pavilion at Balboa Park
Enjoy a free, hour-long organ concert Sunday at Balboa Park's famed Spreckels Organ Pavilion. At the keys, the audience will find Raul Prieto Ramirez, the city's newest San Diego Civic Organist and Artistic Director of the Spreckels Organ Society. Prieto Ramirez hails from Spain and, as he told NBC 7, hopes to keep the program interesting – from Bach to Queen – at the historic Spreckels Organ.
Raul Prieto Ramirez on the Spreckels Organ Pipes
Harvest for Hope Fundraiser
2 to 5 p.m., Brick (Liberty Station)
This annual fundraiser raises money for low-income families struggling to pay for their children's cancer treatment. With a $145 general admission ticket to Harvest for Hope, guests will enjoy unique dishes paired with delicious wines and spirits. This year's featured restaurants include Carnitas Snack Shack, Crust Pizzeria, Punch Bowl Social, Thorn Brewing Co., among several others.
The Heart of Rock & Roll
8 p.m., The Old Globe
One of rock and roll's most iconic artist is getting an entire show dedicated to his works. Huey Lewis told NBC 7 he never thought a musical adaptation of his works would be a reality. But through October 21, The Heart of Rock & Roll, which exclusively features the "Hip to Be Square" artist's work, will play on the Donald and Darlene and Shiley Stage at the Old Globe. The comedy follows a band playing the Chicago dive bar circuit waiting for their "big break." Tickets start at $39.
Free or Cheap Things to Do in San Diego
Times and locations vary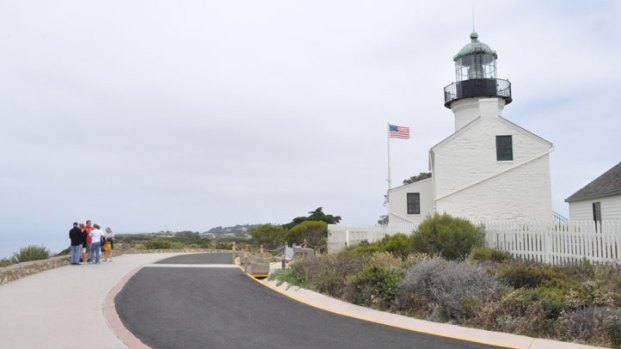 Free or Cheap Things to Do in San Diego
Looking to save some cash, but still enjoy the city? In San Diego, there are still plenty of activities to enjoy for free or on the cheap. Go for a hike at Torrey Pines State Park or Cowles Mountain, stroll Balboa Park, try a new craft brewery, admire the murals of Chicano Park or read a book at a downtown park. Get out there and explore America's Finest City.