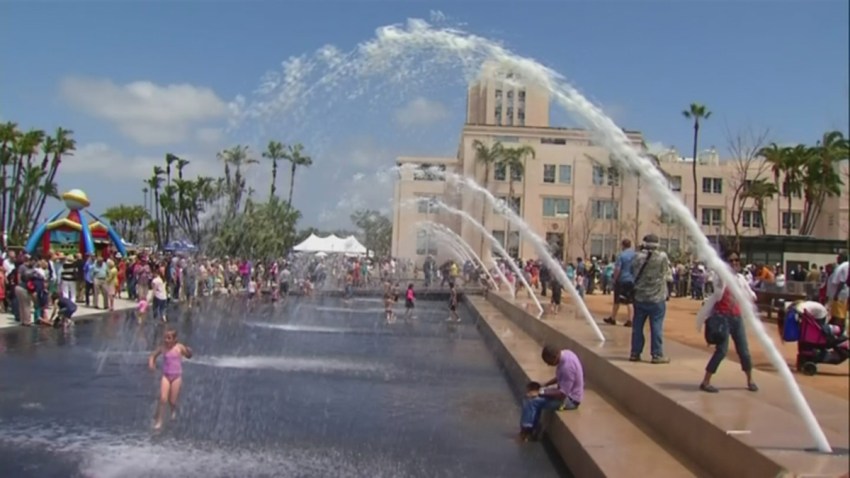 The fountains at downtown San Diego's Waterfront Park will be shut off for more than two weeks this month for maintenance, county officials said.
The water filter system needs to be replaced, so the county will shut down the fountains from March 7 through March 23 to complete the project. The new system will use a sand filtration method designed to save water and reduce the amount of time spent on routine annual maintenance of the fountains.
The rest of the park will remain open to the public during the maintenance project. The jets will start back up on March 23 at 11 a.m., and the fountains will their resume their daily run from 11 a.m. to 7 p.m.
Waterfront Park is located at 1600 Pacific Highway. The park – a scenic picnic spot popular with families – is open daily from 6 a.m. to 10 p.m.