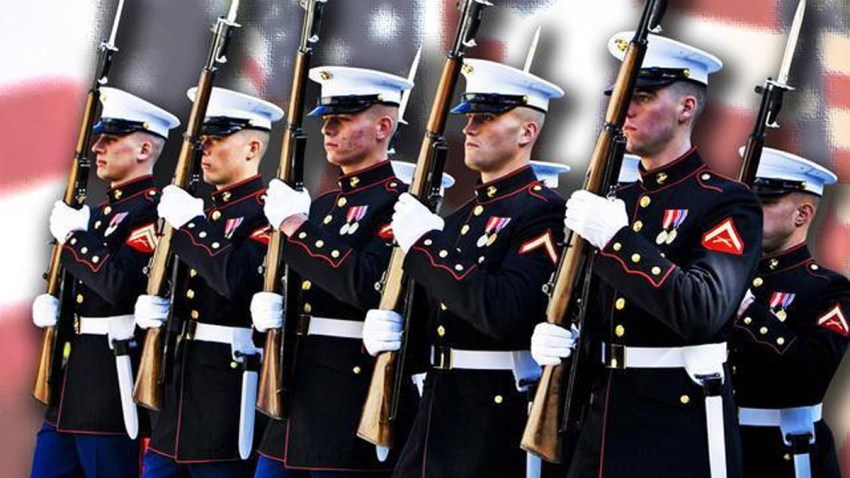 Veterans Day weekend is here and there are plenty of activities happening across San Diego honoring our military community. Here's a round-up of some of those local events dedicated to our U.S. vets.

• 3rd Annual Salute to Service Festival (Nov. 11; 1 p.m. to 4 p.m.):
This event takes place Monday at the USS Midway Museum and features free food, entertainment and iconic backdrop of the San Diego Bay. There will be local meet-and-greet opportunities with Olympic athletes and prize giveaways. Admission is free for military members and their families, with a military ID. It's also open to the general public with museum admission.

• 2013 Veterans Day Parade (Nov. 11; 11 a.m.):
This year, the one-mile parade route starts at 11 a.m. on North Harbor Drive before making its way to Broadway, Pacific Highway, G Street and then the dismissal area. Organizers say the best viewing spots are along North Harbor Drive, on both sides of the street, near the Broadway turn.

• 3rd Annual Oceanside National Veterans Day Run (Nov. 11, 3 p.m.):
This 5K run and 1-mile family walk takes place at Guajome Regional Park in Oceanside. All funds raised in the run will be donated to the Folds of Honor Foundation. A BBQ follows the event, which is expected to bring a large veterans and active-duty military turnout.

• Mt. Soledad Veterans Memorial (open from 7 a.m. to 10 p.m. all weekend):
Check out the wall of plaques honoring veterans and military service members. Slain Officer Jeremy Henwood, also a veteran, is one of the latest vets to receive a memorial plaque at Mt. Soledad.

• Fort Rosecrans National Cemetery (Visitation hours Monday-Friday, 8 a.m. to 4:30 p.m. & Saturday-Sunday, 9:30 a.m. to 5 p.m.):
Situated on the Fort Rosecrans Military reservation, the cemetery overlooks the bay and includes tribute to thousands of veterans. Dozens of monuments also fill Fort Rosecrans National Cemetery, including the USS Wasp CV-7 memorial commemorating the loss of fellow shipmates during the Battle of Guadalcanal on September 15, 1942, the USS Bennington monument and the Ommaney Bay CVE-79 monument, among many others. Many Medal of Honor recipients are buried at this cemetery.

• Freebies for Veterans (various places, various times on Nov. 11):
Many restaurants around San Diego are offering freebies on Monday to show their appreciation for veterans and active-duty military. For example, Chili's is offering all past and present military service members a free dine-in meal from 11 a.m. to 5 p.m. Denny's will offer free all-you-can-eat pancakes Monday from 6 a.m. to 2 p.m. to active-duty military members or veterans with proof of military service. Subway is giving away a free 6-inch sub to military vets..