A series of random robberies in San Diego has stumped investigators, leaving behind little evidence of a pattern or suspects.
At least 10 robberies have been reported beginning December 15, most of them in the La Jolla and Clairemont areas.
There is no pattern as to the locations of the crimes or the time of day.
Sometimes two suspects are involved, sometimes three.
Weapons also vary however suspects were armed with at least one handgun in all of the robberies. [[285839491,C]]
Rick Wildman told NBC 7 about what happened to him and a friend on Saturday, Dec. 27 near Ivanhoe Street.
Wildman said a hooded gunman approached him around 10 p.m. as he and his friend were walking from a restaurant on Prospect Street.
"He leaned over and said, 'Excuse me. Can you help me?'" Wildman said. "I looked at him and saw that he was holding a Glock."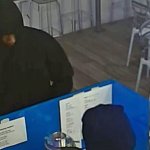 A second assailant pointed a gun to the middle of his friend's forehead before dragging her toward the street.
The gunmen got away with little money, Wildman said, and neither victim was injured.
Just 15 minutes later, there was a robbery at the Shakeaway ice cream parlor on Pearl Avenue. A surveillance image captured one of the three suspects who used handguns to rob employees. The description is vague. Suspects wore black or dark clothing and black masks. One wore tan Timberland boots. [[288428671,C]]
Other sites that were robbed in the series include Lincoln Tax Services on Illinois Street north of University Avenue on Dec. 15.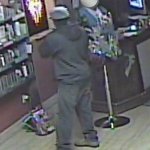 The next day, Living Spinal on Trade Street and the La Jolla Village Lodge were struck.
On Dec. 17, The Wineding Shoe - a Salon & Lounge at 4th Avenue and Brookes Avenue in Hillcrest and Los 2 Pedros Taco Shop on Turquoise Street and Wrelton Drive in Pacific Beach reported robberies.
Six days later, Sands of La Jolla, on La Jolla Blvd near I-805 and the Subway on Midway Drive were hit a few hours apart. [[288400471,C]]
The most recent robbery occurred on Jan. 5 at Home Bar Liquor near Ashford and Stalmer streets east of I-805.
If you have information on any of the above robberies, you can contact investigators at the non-emergency line (619) 531-2000 or (858) 484-3154.