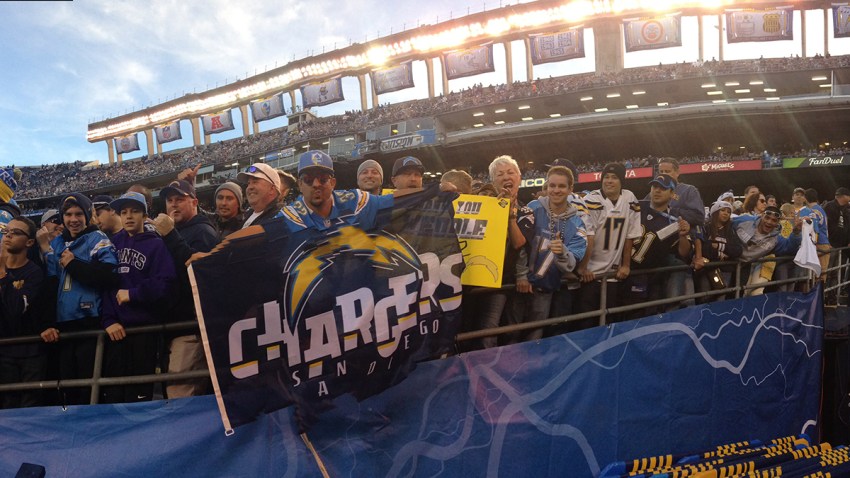 NBC 7's Derek Togerson defends San Diego as a football town in this commentary
I'm not one to play the "San Diego gets no respect" card. But when the offense is as egregious as this the tongue simply cannot be held.
A company called WalletHub did something it's calling a "study" where it tried to identify the best and worst football cities in America. They claimed to look at 18 metrics like performance of the local NFL and college football teams, average price of games and for some reason, Sports Bars per Capita.
Green Bay was number one on the list. It's hard to argue with that. The Packers are an institution in Green Bay and they can claim a large contingent of Wisconsin Badgers there, as well.
But to find San Diego you have to go all the way down to 35. That would be understandable if you did not see some of the cities that showed up with a higher score. Places like DeKalb, IL, which showed up in 23rd place. DeKalb is the home of Northern Illinois University and sits about an hour and a half away from Chicago.
No NFL city. A fringe-major college program. Twelve spots in front of San Diego.
What's really sickening is the face Washington, DC is directly in front of San Diego in 34th place ... but sitting right behind America's Finest City at 36 (and only 2-hundredths of a point back) is Fargo, ND.
Sure, North Dakota St. has won five consecutive FCS Championships. But let's be honest, if it weren't for the Coen brothers most Americans would not know Fargo exists. Don't try and tell me that spot is on the same level for football as San Diego, a town that's produced four Heisman Trophy-winning running backs.
By the way, if you'd like to see the entire list from WalletHub, you can see an interactive map that tries to sell its faulty "research" here:
Sure, the Chargers were putrid in 2015. There is no denying that. But both San Diego State and the University of San Diego won their conference championships last year. Rancho Bernardo High and Mater Dei Catholic High both won California state championships last year.
Football fans have it pretty darn good in San Diego. But, one of the very few things I did agree with in this "study" is Los Angeles ranking as the 211th best football city. I hope the Chargers keep that in mind as they're negotiating a new stadium deal in San Diego.