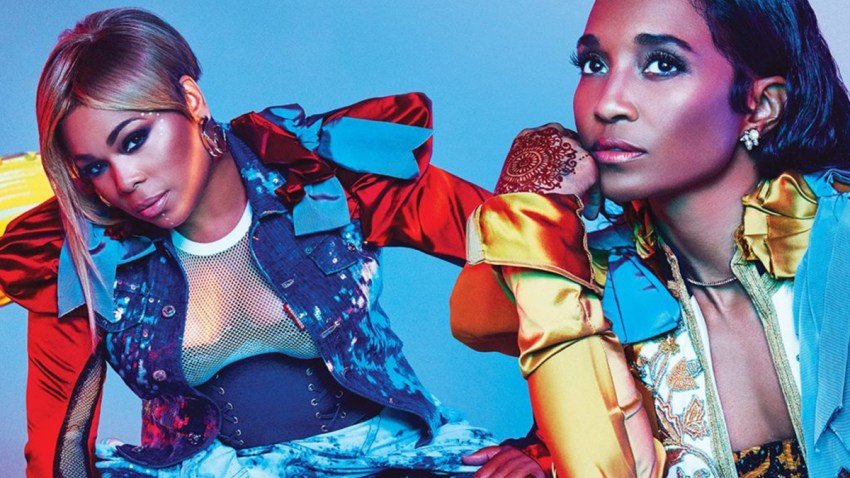 The San Diego Pride Festival has just announced its 2018 lineup -- and its going bigger than ever!
With the festivities fast approaching -- it takes place at Marston Point (Sixth Avenue and Laurel Street) in Balboa Park on Saturday, July 14 and Sunday, July 15 -- the massive event will host more than 100 artists across four stages and expects over 40,000 attendees.
This year, the just-announced lineup features JoJo, TLC, Graciela Beltran, Le1f, Kim Petras, Paris Sukomi Max, Aidan James, HYM, Brooke Candy, Chaos Chaos, DJ Kandy and many, many more.
"It is my honor to stand in solidarity with Pride as we make strides towards true equality, protection, and inclusion," said JoJo (Saturday's headliner) in a press release. "I adore seeing so many various expressions of individuality at Pride while all unified in love."
General admission tickets, weekend passes, VIP admission, and Meet & Greets are available for purchase now and prices range from $20 (for single-day entry) to $25 (for a weekend pass) and $175 (for VIP access) to $400 (VIP access including a TLC or JoJo meet and greet). Go here for tickets: sdpride.org/festival.
According to Pride organizers, this year's "performers boast [the] largest Queer representation to date" at the huge, two-day event (it runs noon-10 p.m. on July 14 and 11 a.m.-9 p.m. on July 15).
"I hope everyone will take the time to learn more about the bold and brilliant LGBTQ artists who will be attending Pride, and join us in enjoying their music at the festival this July," said Fernando Lopez, San Diego Pride's executive director, in a press release. "For many of us, Pride is the one time a year that we have to love and dance in the daylight, and I am so proud of our team for working diligently to ensure that the diversity on our stages reflects back to us all the diversity in our community."
We can attest that Pride is easily one of the best parties around -- and we're always honored to celebrate Pride's mission of fostering pride, equality and respect for all lesbian, gay, bisexual and transgender communities.
"We are so looking forward to performing at San Diego Pride," TLC said recently in a statement. "There is so much power in expressing yourself without fear. We hope all LGBTQ people will stand proud and be exactly who they are. Persist with Pride!"

For a full lineup and more information about the festival, visit sdpride.org.