On Tuesday the trial began in a civil lawsuit filed by 22 women from across North America who say three San Diego area businessmen duped them into appearing in pornographic videos, which were later posted to some of the most popular websites in the world.
NBC 7 Investigates first broke the story in February detailing the claims against the popular adult website, Girls Do Porn, and its owner Michael Pratt and his colleagues Matthew Wolfe, and Ruben "Andre" Garcia.
The 22 anonymous women, as well as five others NBC 7 spoke to who are not plaintiffs in the lawsuit, said Pratt, Wolfe, and Garcia hatched an elaborate scheme to trick them into agreeing to fly to San Diego and appear in an adult film in exchange for up to $6,000 in cash.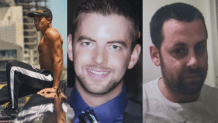 "To this day, many endure harassment, bullying, and propositions for sex," said attorney Ed Chapin, representing the 22 women.
In his opening statements, Chapin said the men's alleged scheme centered around a series of lies, particularly assuring the women that their identities would never be released and the videos would not appear on the internet – instead the women were told the videos would only be sold to private collectors in New Zealand or Australia.
But once in San Diego, the women said they were provided drugs and alcohol, many of whom at the time were under the age of 21. While some were under the influence, according to Chapin, the men gave them a stack of papers and told them to sign certain documents within. Chapin said the women were coached on what to say for the camera, and they were denied the opportunity to review the contract after signing.
Months later, their videos were posted to the internet, on Girls Do Porn's website, as well as popular tube websites such as Porn Hub, and YouPorn. Clips of the women's scenes, according to Chapin, were sent to high school classmates, sororities, and friends and family in hopes that the videos would "go viral."
Chapin added that if the women complained about the videos, lead attorney Aaron Sadock threatened them with legal action.
The scheme, said Chapin, netted the men millions of dollars in profits. By Chapin's account, Girls Do Porn generated $400,000 a month in profits from the website for an annual total of at least $4.8 million.
"This has been, the evidence will show, a scheme that Mr. Pratt has used from the beginning," Chapin said.
Chapin said Pratt and his colleagues pulled off their scheme through the use of so-called "reference women" – women whose sole job was to convince potential recruits through misrepresentation that their videos would not see the light of day. The reference women did so by falsely stating that they had also shot videos with Girls Do Porn or their affiliated websites and that no one had ever found out. The reference women also said the videos would not be released online.
One of those reference women, Amber Lynn Clark, testified on Tuesday about her role convincing a "handful of women" to appear in one of the website's videos.
Clark's job: "assure women were comfortable" in shooting videos for the company.
On Tuesday Clark testified that she was instructed to tell the prospective women that the videos, "wouldn't be online and they would go to private collectors...outside the United States."
Clark said she was paid several hundred dollars, depending on the "grade level", or attractiveness, of the women.
"I would get paid more for an A-level girl than a C-level girl."
Clark testified that Garcia told her to tell the women that "no one would find out" about the videos.
After the lawsuit was filed, Clark said Garcia told her that they would pay her $1,000 in exchange for not speaking to anyone about the allegations from the women. She also said the defendant's attorney, Aaron Sadock, offered to help Clark "quash the subpoena" for her texts and emails to the women featured in the videos.
To see some of the text messages sent by the alleged "reference women," scroll through below or click here.
PHOTO: Text Messages Sent by Reference Girls
"He said he could help me stop people from showing up to my family's house," Clark said.
Also appearing today was one of the 22 plaintiffs, referred to as Jane Doe 15.
The woman said she was 18-years-old when she came across an ad on Craigslist for, "exceptionally cute ladies wanted."
"When I clicked on it, it had the website, beginmodeling.com," the woman testified.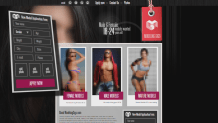 Jane Doe 15 said she followed up by sending an email with photos of herself in hopes of landing the modeling job.
She said she received an email stating that the modeling job was actually an offer to appear in a pornographic video.
"It was pretty clear it was adult work and I wasn't interested in doing that," said Jane Doe 15.
Jane Doe 15's testimony will continue on Wednesday.
Attorneys for Pratt, Wolfe, and Garcia, as well as their business entities, denied the allegations and said the lawsuit is an attempt by the women to get more money, women, who they say, are either strippers or have substance abuse issues.
"There is overwhelming evidence to show that these were adult women who chose to do an adult film with a legitimate business," said attorney Aaron Sadock.
In addition, Sadock said the women were given a detailed contract which allowed the website to use the videos using their "real or fictitious names." Sadock rejected claims that the women were struck by the appearance of videos online, using the fact that at least three plaintiffs appeared in more than one video over the course of several months. The attorney also denied that any women were intoxicated.
"No one forced them to go on that flight to travel to another city to do an adult film," Sadock said in his opening remarks. "No one put them under duress to sign the contract, to make these statements or to ultimately have sex on camera."
"Zero damages should be awarded to plaintiffs."
The trial is expected to last several days. The women are suing for damages from emotional stress, as well as for the rights to the videos they were featured in, and an agreement that Girls Do Porn change their business practices to adequately inform women what they are signing up for.
In a new podcast from NBC 7 Investigates called INSIGHT, journalists Dorian Hargrove and Tom Jones share some of the women's stories who were featured in these videos and what they uncovered about the Girls Do Porn website, including the company's ties to shell companies that were charged with laundering billions of dollars for a Mexican drug cartel and trafficking illegal weapons.
To listen to that podcast, click here or hit 'Play' below.