Women from across the country who claim they were tricked into appearing in pornographic films will have their day in court.
One of the owners of the popular adult website "Girls Do Porn" behind the alleged porn scheme has voluntarily dismissed his request to file for bankruptcy this week in federal court.
The decision now sets the stage for a civil trial to take place in June.
Michael Pratt, the San Diego owner of the amateur adult website dismissed his case on March 13, days after a federal bankruptcy judge directed the case back to state court.
In February, NBC 7 Investigates reported 22 women are suing Pratt, co-owner Matthew Wolfe, and actor/recruiter Andre Garcia for setting up an elaborate scheme, in hopes of tricking them into agreeing to be filmed in erotic videos.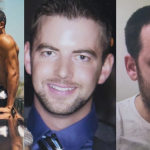 According to Pratt's bankruptcy filing, the 36-year-old listed approximately $150,000 in total debt. The vast majority of that debt, $134,000, is from federal and state back taxes. Pratt's bankruptcy filings show he earns over $720,000 a year in salary from the website.
"There is very little doubt in my mind that Mr. Pratt filed bankruptcy to delay the civil trial," said Brian Holm, the attorney representing the women. "Mr. Pratt certainly did not file bankruptcy because he was struggling to keep up with his debts."
Holm said Pratt refused to appear in-person for the bankruptcy court hearings, convincing attorneys that Pratt had other motivations.
"There had to be some other motivation for Mr. Pratt to file bankruptcy, delaying our clients from receiving justice and public vindication is the only thing that makes any sense," Holm said.
An attorney representing Pratt in his bankruptcy proceedings did not respond to NBC 7's request for comment.
The civil case against Pratt and his colleagues has lasted for nearly three years.
In June 2016, four women filed a civil lawsuit against the websites and its owners for fraud, coercion, and misrepresentation.
Months later, 18 additional women came forward and joined the lawsuit.
The lawsuit alleges the men plotted an elaborate plan to convince young women, ages 17-years-old to 22-years-old, to agree to be filmed having sex on camera. The owners allegedly did so by posting modeling ads on Craigslist pages throughout North America. Those Craigslist ads linked back to modeling websites the men used to contact the women who inquired.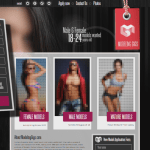 According to the lawsuit once the women submitted their contact information to the modeling website, Andre Garcia, the person in charge of recruiting, contacted them and said the modeling jobs were for pornographic videos. Women who later agreed to the videos said Garcia promised them that the videos would not appear online and would only be sold on DVDs to "private collectors" in Australia and New Zealand.
Then, the women said they were contacted by a so-called "reference girl" that confirmed what Garcia told them about the video shoot.
"They told me multiple times," one woman told NBC 7. "What are the odds someone you know is going to walk into that one DVD store in Australia and choose that one DVD that you're on."
In court depositions, many of those reference girls admitted to knowingly lying to the women.
"Garcia coached me on how to correspond with the prospective women, to gain their trust, even if that included telling lies and hiding information," a reference girl stated in an August 2018 declaration. "Garcia instructed me to tell women the videos they filmed would never be released in the United States or on the internet."
When the women arrived in San Diego for the video shoots, they claim they were taken to four-star hotels where some, despite being underage, were given drugs and alcohol.
"We smoked and we drank from the second we got to the [location] until after we stopped shooting," another woman told NBC 7 Investigates.
A month after filming, the women, some still in high school, learned from friends and family that videos of them had surfaced on the Girls Do Porn website as well as on conglomerate adult websites such as YouPorn, PornHub, and others.
To read and watch NBC 7 Investigates' original reporting on this, click here.
In January 2019, after years of litigation, a San Diego Superior Court Judge found that there was a "substantial probability" that Pratt, Wolfe, and Garcia "engaged in malice, fraud or oppression."
Hours after the ruling was announced, Pratt filed for bankruptcy in federal court and his attorneys asked that the case be moved from state to federal court.
However, in March, a federal bankruptcy judge declined to move the case to federal court and questioned Pratt's intentions to file for bankruptcy.
"I don't know why this is in his best interest unless he really believes he can just create delay," said federal bankruptcy court judge Laura Taylor, according to a court transcript.
The case now heads back to state court, where the trial is set for June 14.
In a previous statement to NBC 7, Aaron Sadock, the website owners' attorney, said all of the women were of age and signed contracts agreeing to be in the pornographic videos.
"The models...made statements on video agreeing the pornographic videos could be used in any manner the producer wished to use them," wrote Sadock. "Some models regret the choice they made. But those models were free to decide whether to star in a pornographic video or not. Nobody forced them."
To read Sadock's full statement, click here.