An off-duty San Diego police officer died in a motorcycle accident in Palm City near Nestor.
The officer, identified by a San Diego police spokesperson as 26-year-old Christopher Blakeley, was killed while riding his motorcycle Wednesday night.
San Diego and Chula Vista police got the call around 9:40 p.m. that Blakeley's motorcycle had collided with a truck at Hollister and Main Streets.
Witnesses reported the motorcycle was going very fast just prior to hitting the truck and flipping it over according to Sgt. Ron Glass.
"The motorcyclist was eastbound, possibly ran a red light, struck the black pickup truck that was westbound striking the driver's side of the vehicle," Glass said.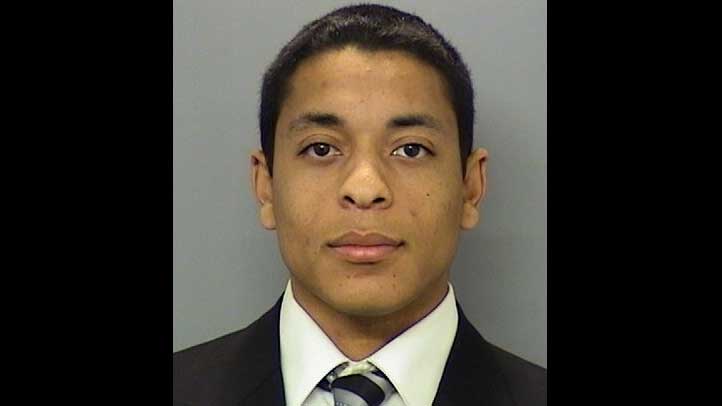 The man and the woman inside the truck suffered minor injuries.
Blakeley, a three-year veteran of the department had been assigned to the Southeastern Division since November 2008 according to an SDPD news release.
A woman who identified herself as Blakeley's mother, expressed her grief on Facebook and posted several items on her page.
She said Christopher was her first born child and that she had once told him the bike would be the end of him.
"There is so much more good Chris could have done in this world, I'd gladly give my life for his," Pepper Blakeley posted on her Facebook page. "He should be here in this world making a difference."
"My son was a good man kind,caring,giving,served his country, loved his family, and was a good police officer," she continued." It's just NOT FAIR!!!!!"
Blakeley's supervisor, Lt. Debbie Farrar with SDPD's Southeastern Division, said the officer came from less than ideal situations and approached her about taking part in Shop with a Cop, the department's annual event where officers shop for gifts with underprivileged children.
"He said, 'You know Lt., I was one of those kids. I was one of those under privileged kids and I go to do the Shop with a Cop and it had a huge impact on my life,'" Farrar recalls.
She said the experience was one of the reasons Blakeley became a police officer.
Farrar's division also suffered a loss Oct. 27, 2010 when Officer Chris Wilson was killed in the line of duty.
"When an officer dies, no matter how they die, it's tragic," Farrar said. "Especially when they're so young."
Blakeley's will be the fourth death for the San Diego police department in five weeks.
On July 18, SDPD Child Abuse Detective Donna Williams was killed in her Rancho Penasquitos home along with her daughter Bree Williams. The detective's son was arrested in their deaths.
Just days after Williams' funeral, Officer David Hall was found dead in the backyard of his Linda Vista home. Hall, who was facing criminal charges in a traffic accident, took his own life on Aug. 1.
On Aug. 6, Officer Jeremy Henwood was shot and killed while sitting in his patrol car in City Heights. Henwood, 36, served with the SDPD for four years but during that time served in the U.S. Marine Corps Reserves. The suspect in his shooting, Dejon White, 23, was killed that same evening in a shootout with police.
"Law enforcement is like a family," Farrar said. "And we've lost too many family members this year."
"The support from our department, law enforcement family has been huge. That's what gets us through. But I've got to tell you, it really stings."
Keep up to date on breaking news: Follow us on Twitter @nbcsandiego, fan us on Facebook, sign up for our breaking news e-mail alerts or text SDBREAKING to 622339 to receive text messages for local breaking news. (Standard rates apply)