San Diego Police Officers shot and killed a dog while investigating the report of a robbery in City Heights early Monday.
Officers were looking into the report of a stolen car and robbery on Thorn Street just after midnight. The victim lived in a granny flat in the rear of the address.
An officer entered the gated area in front of the home to conduct a witness check when a dog charged at him, police said.
"Unfortunately when the gate locked behind the officer and it was a very small area by the porch. The officer had nowhere to go when the dog charged him," Lt. Christian Sharp said.
Police say the dog was shot three times. The dog was taken to a nearby veterinarian's office where it later died.
Alfredo Fuentes is the son of the dog owner. He said there was no reason for the officer to be inside the gate, especially with three "Beware of Dog" signs.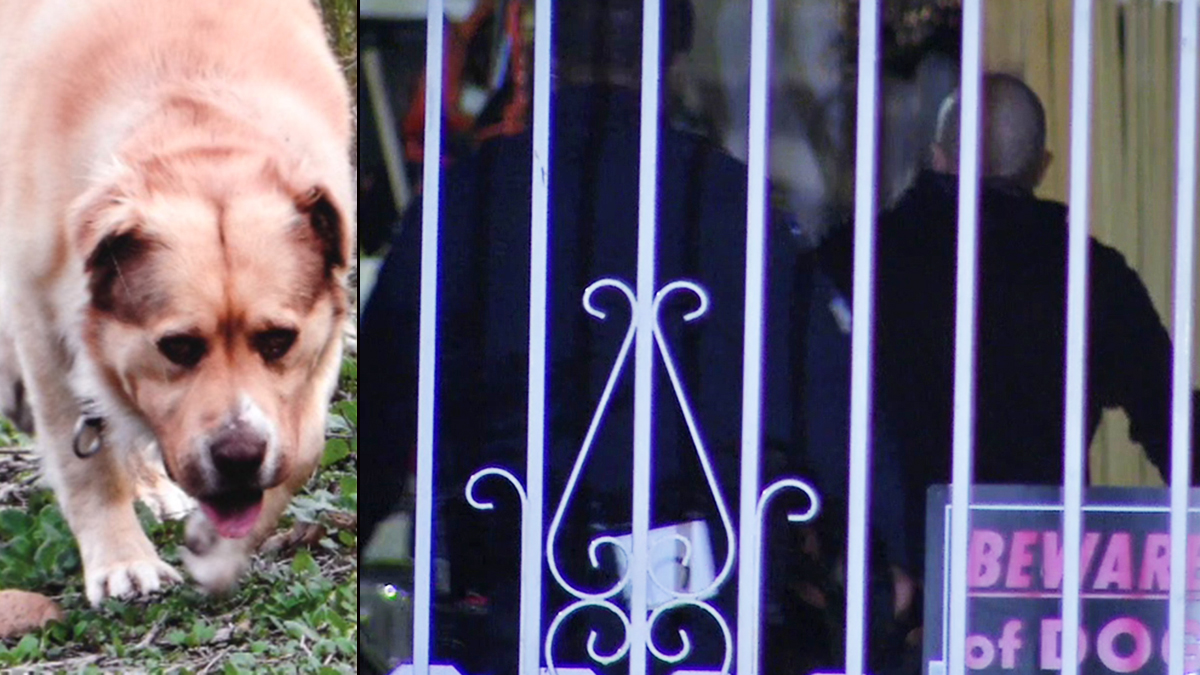 Fuentes said his father is heartbroken over the loss of Grizzly.
"He meant the world to my dad. He was a great dog, a lovable dog," Fuentes said.
When the officer knocked on the door of the home, Fuentes said his father came out to speak with the officer. That's when Grizzly walked over, according to Fuentes.
"The officer had no idea there was a dog in the yard," Sharp said. "The officers had been walking back and forth by this yard for a good 15- 20 minutes while they were investigating."
The officer was not hurt.
Police say they are still investigating the original crime of robbery and car theft.