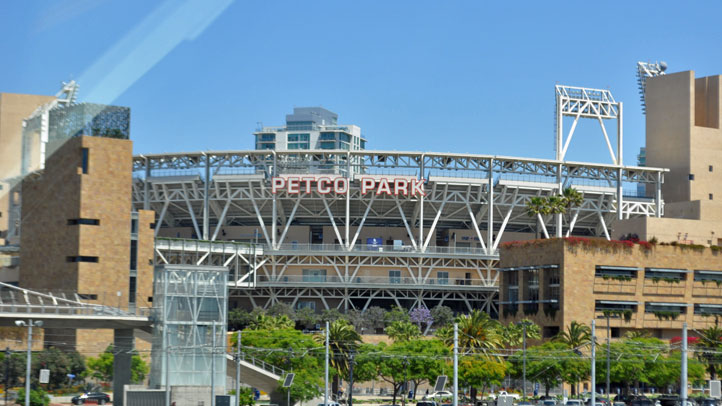 With the official announcement that the sale of the San Diego Padres has been approved, the new owners take the helm with the promise of creating a team worth supporting.
The purchase of the team by the Seidler/O'Malley families and Ron Fowler for $800 million from John Moores got approval from the MLB owners two weeks ago.
Get more coverage in our special section San Diego Padres
The new owners said they have three priorities: winning, fan experience and community.
"We want to be part of what makes San Diego great," Ron Fowler said when the new owners met the media for the first time Wednesday.
Calling the team a civic treasure, Fowler said the Padres' role in the community will be expanded under the new ownership team.
As for the controversy over the team's television rights, Fowler agreed it's a huge issue that will need to be worked out.
"It's not simple problem," Fowler said.
"We will be working on it with Fox and the other party that's involved. That's all we're prepared to say."
Tom Garfinkel has been named President and Chief Executive Officer according to the team.
He stepped up to take the question on how the team planned to handle payroll, something that's been at the bottom of MLB for several years.
"We don't want to talk about payroll. We don't want our competition to know how much money we have to spend or don't have to spend," Garfinkel said.
"We're not going to spend money just to spend it. We're going to spend it wisely."
The Padres just ended a season-high eight-game winning streak Tuesday with a 2-0 loss to the Atlanta Braves.
Still, it was in fourth place in the NL West, 12 games behind the San Francisco Giants.
Bud Black is the "right manager for this franchise," Garfinkel said, "The notion that his job is any jeopardy here is nonsense."
Among the owners are Rick Barry, Glenn Doshay, Alexis Fowler, Patrick Graham, Alfredo Harp Helú, Harvey Jabara, Lee Ross and Wayne Seltzer.
The group bought the Padres from John Moores, the majority owner since 1994.
Pro golfer Phil Mickelson was once named as a member of the ownership group but wasn't included in the official list.
There's a spot in the ownership group for Mickelson "and only Phil" said Peter Seidler citing scheduling conflicts and the legal process as obstacles.
He added that they hope to finalize things with Mickelson in two weeks.
The Padres have been back to the playoffs only twice since losing the 1998 World Series, and have won just one playoff game, in 2006.
Josh Byrnes will stay on as Executive Vice President/General Manager.
Let us know what you think. Comment below, send us your thoughts via Twitter @nbcsandiego or add your comment to our Facebook page.