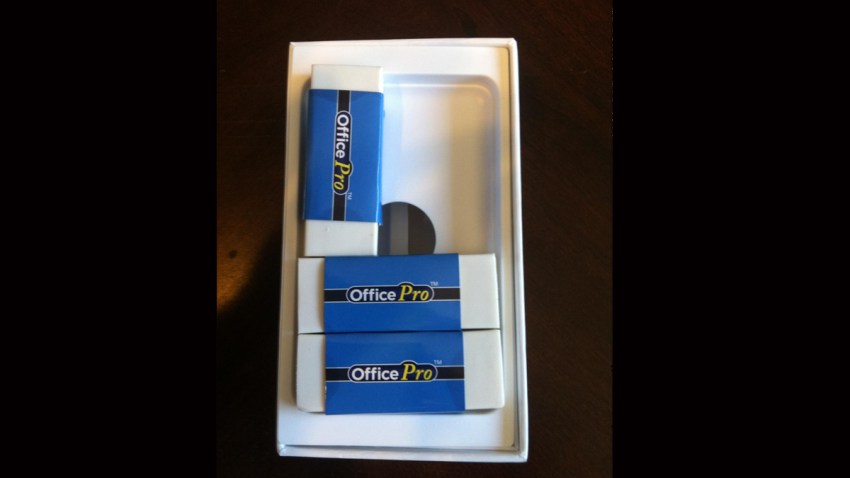 A San Diego man who bought an iPod from a local retailer was less than thrilled when he opened his new gadget. Inside the box, in place of a shiny iPod, were several rubber erasers.
East County resident Kevin DeSonia said he received an iPod Classic as a Christmas gift last week. The MP3 gadget was defective, so he returned it to the Target store on Mission Gorge Road in Santee on New Year's Day in exchange for another iPod Classic.
When he got home Wednesday and opened the new iPod box (pictured below), DeSonia said he found the box was filled with several OfficeMax-brand erasers instead of the music player.
DeSonia immediately contacted the Target store in Santee to report the office supply surprise. A store employee said returning the iPod wouldn't be an issue.
DeSonia said he planned to return the box to the store Thursday morning.
This isn't the first report of an incident like this in San Diego over the recent holiday season.
Last week, KFMB in San Diego reported that a Mission Beach couple had purchased an iPod at a Target store for Christmas and discovered the Apple product box was stuffed with office supplies – including index cards and erasers – but no iPod. The couple was able to return the box to a Target Store in the Midway District, according to the KFMB report.