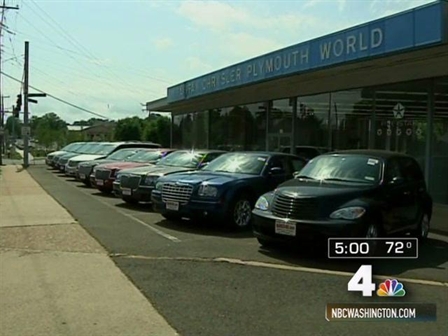 A registred sex offender in San Diego has been arrested in connection with a 1988 homicide in Portland, Oregon.
Walter Wayne Howard, 59, was booked into the San Diego Central Jail Thursday after Oregon officials issued a warrant for the fugitive's arrest.
Police say on Jan. 15, 1988, Renee Harvey, 25, was found dead in her Portland home.
A concerned friend, who had called and gotten no response, went to check on Harvey and found her door unlocked. When the friend stepped inside, she said she knew immediately the woman was dead, though Portland Police did not say how she was killed.
As they investigated, homicide detectives found out that Harvey's home had been burglarized just days before. She was upset and planning on moving to a new home when her body was found, police say.
Harvey had moved to Oregon from Montana, working as a receptionist for the Oregon Special Olympics.
The case eventually went cold as all leads ran out, but recently, the Portland Police Department's cold case homicide unit opened up Harvey's file again.
Due to unspecified evidence, investigators zeroed in on Howard as the main suspect.
Police say a Multnomah County grand jury is hearing the evidence, and no additional information will be released.
Howard is scheduled to be in court Monday for an extradition hearing.
According to the Megan's Law website, Howard had to register as a sex offender in San Diego due to a rape by force or fear conviction.