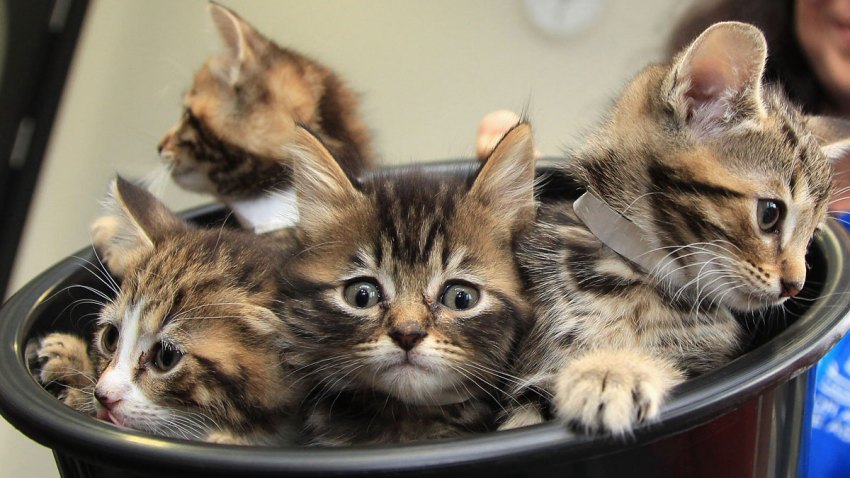 For one weekend, San Diegans looking to bring home a new kitten can get a discount on the adoption fee, the San Diego Humane Society and SPCA announced Wednesday.
Beginning Friday, Nov. 8 at 11 a.m., perspective pet owners can adopt a new kitten from the organization's nursery for a $10 adoption fee.
The fee includes spay/neuter surgery, preliminary vaccinations and a microchip.
There are currently more than 200 kittens ages 7 months or younger available.
To take part, go to the organization's central campus at 5500 Gaines before Sunday, Nov. 10. They're open 11 a.m. to 5 p.m.