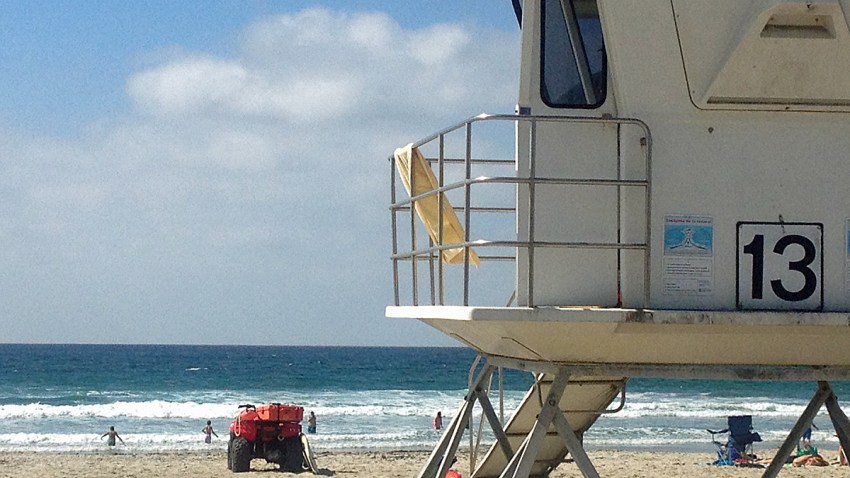 City leaders gathered Saturday in Mission Beach to honor a pair of local lifeguards deemed the best in the business of protecting our local beaches.
In a special ceremony led by District 2 City Councilman Ed Harris, Tore Blichfeldt and Daryl McDonald were both named "Lifeguard of the Year," honored for their service and heroism over the past year.
McDonald, dubbed the year-round Lifeguard of the Year, has 28 years of service under his belt. He is a field training officer for lifeguards, a member of the River Rescue Team and a member of the Cliff Rescue Team.
Over the span of his career, McDonald has assisted with Hurricane Katrina rescues as part of the Office of Emergency Services Task Force 8 and was awarded a lifeguard Medal of Valor for coming to the rescue in a 2009 incident involving a lifeguard boat that flipped in the Mission Bay Channel.
Officials said McDonald also helped rescue horses and people during flash floods in the Tijuana River Valley.
With 18 years of service, Blichfeldt was named the seasonal Lifeguard of the Year.
He has been with the San Diego Lifeguard service since 1996 and was in charge of the Junior Lifeguard Intern Program – something he's very proud of. When he's not keeping San Diego's beaches safe, Blichfeldt teaches biology at Mt. Carmel High School.
He won "rescue of the year" a few years back for rescue in Ocean Beach. He's also a lifeguard academy instructor, officials said.