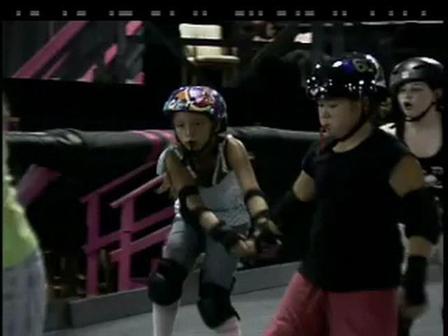 It's the weekend thousands of San Diegans have been waiting for all year - the San Diego County Fair opens Friday at 11 a.m.
While a day at the fair for a family of four can be pricey, there are ways to visit the this year without causing too much damage to your bank account. By planning accordingly you can go and have a good time while saving money.
On Tuesdays during the fair, children 12 and younger are admitted free.
Purchase a Passport to Savings booklet at your local 7-Eleven, which has promotional savings range from a free ticket to discounts on food, rides, games and products.
Take the Coaster to the Fair, and save money with our Weekend Fair Tripper combo ticket. For just $15, you get a round-trip fare on the train, a shuttle from the train station to the West Gate, and adult fair admission. You'll save up to $9, plus you won't have to pay for parking fees. It's valid Fridays, Saturdays and Sundays – on Fridays, the Coaster has late-night trains!
Finding parking can be difficult, but you can park off-site for free and take a shuttle. Park free every day at Horsepark. Free shuttle buses run from 9 a.m. until midnight (1 a.m. on Friday and Saturday), and drop you off in front of the O'Brien Gate. On weekends and July 4, park free at MiraCosta College San Elijo campus and Torrey Pines High School.
Fridays are PennySaver Value Days. The PennySaver coupon book, free with your fair admission, is packed with over $500.00 in discounts, two-for-one values, and other savings from more than 60 Fair vendors.
Visit a San Diego County Toyota dealer and get a 2-for-1 adult admission coupon.
Check out a San Diego County Ford dealerships and receive four adult tickets for $28.
The fair is offering free admission on June 19 and 26 to those who have been unemployed in the last year, guest included.
Every Tuesday, you can buy $2.00 taste-sized portions of some of your favorite fair foods, such as corn dogs, fudge, fish tacos and cinnamon rolls.
Save $2 on adult admission tickets at Albertsons grocery stores.

One final tip? If you arrive to the fair early you won't have to deal with the traffic, parking and the crowds of people.

The San Diego County Fair is open from June 8 to July 4 with the exception of Mondays. Check out more fair happenings here and here.

Follow NBCSanDiego for the latest news, weather, and events: iPad App | iPhone App | Android App | Facebook | Twitter | Google+ | Instagram | RSS | Text Alerts | Email Alerts