Artwork, baseball cards, jewelry and even a grandfather clock, are a few of the dozens of stolen items investigators believe are linked to a series of 27 home burglaries in San Diego County.
The San Diego County District Attorney's office released 149 photos and a video Thursday detailing the haul likely stolen between August 2015 and August 2016, allegedly by suspect Cesar Murillo, 48.
Deputy District Attorney James Koerber, who is prosecuting the case against Murillo, said investigators were tipped off to the items while searching the suspect's car.
In the car, they discovered information that led them to a storage facility where the items were being kept. Many of the things, Koerber said, were identified as stolen property. Some of the items have not yet been reunited with their rightful owners, so the DA's office is hoping the video and photos will help victims get their things back.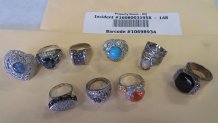 The photos, posted to the DA's Facebook page, show some very distinct items including a painting of President George Washington, rings, watches and a wooden statue of a horse.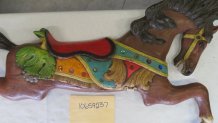 Officials said anyone who recognizes these objects and believes they were a victim of these burglaries could reach out to the DA's office to reclaim their belongings at (619) 531-4372.
Murillo is being held at the George Bailey Detention Facility on bail of $1.2 million. He's scheduled to appear in court on July 31.