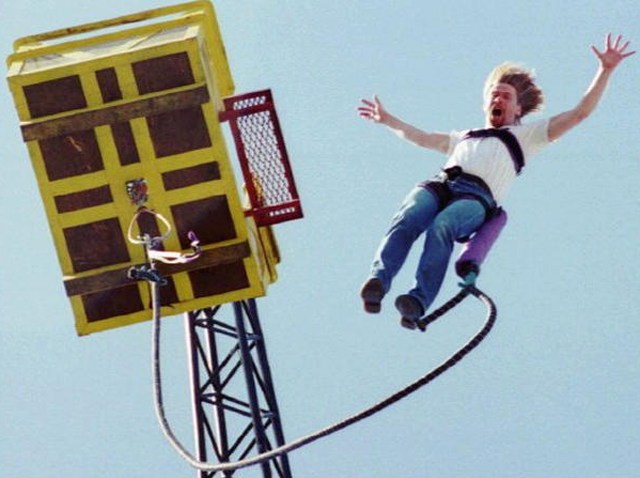 Nothing screams fun like being dropped upside down at 80 feet in the air and being twisted and turned in all directions.
While the thought of this ride – the Rock-It, a new one at the San Diego County Fair – may nauseate some, others are up for the challenge, and they won't be wasting their ride coupons on anything less than terrifying.
For those thrill seekers, here are the top 5 scariest rides at the San Diego County Fair.
5. Windsurf takes a row of riders upside-down and twirling through the air. Passengers' feet dangle off their seats as they totter and twist sporadically through the air.
4. Windstorm is a new rollercoaster at the fair. It loops, swoops and drops at speeds of up to 60 mph. It reaches extreme heights and extreme speeds for very extreme fair-goers.
3. If Windsurf didn't send enough blood to your head, Speed just might. Speed turns pairs of riders through the air, upside-down and round and round.
2. Haven't spent enough time upside-down? Rock-It, as mentioned, takes riders upside-down at 80 feet in the air and twists and turns riders in all directions.
1. Any ride that requires a parent consent form from minors under 18 means business. The truest thrill-seekers in San Diego can Bungee Jump from 130 feet in the air, only to be sprung back and dangled in midair from a crane.
Single ride coupons cost 75 cents, 28 coupons cost $20 and 72 coupons cost $50. Admission and ride ticket packages are available online or through Ticketmaster.