A San Diego-based U.S. Navy sailor and his wife believe the Grinch who stole their Christmas surprise works for the U.S. Postal Service.
David and Heather Price are spending their first Christmas away from their family and decided to buy toys for nieces and nephews and ship them all wrapped and ready for Christmas. [[286580501,C]]
They sent a cardboard box containing approximately $90 worth of toys and gift cards through the Ocean Beach post office on Dec. 13.
When their family in San Antonio, Texas received the package six days later, it was obvious that someone had replaced the box with another.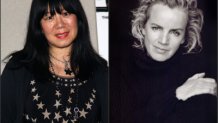 "There was nothing but a garland in there and wrapping paper," said David Price.
"Nothing like we sent," Heather added.
The Prices say someone removed their handwritten shipping label and pasted it on top of a different box.
Because David's mother received the package in person, they know it was not a case of someone stealing an unattended package from the front porch.
"Right now it seems like it's an internal issue," Heather said.
They are working with USPS investigators and have filed a claim seeking a refund of the items that were in the original box as well as the $20.30 spent on shipping.
They were upset initially but are now focused on catching the culprit.

"We don't want this Grinch to do this again to another family," Heather said.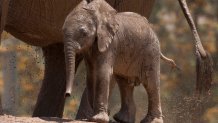 NBC 7 reached out to the U.S. Postal Service but we have yet to hear back.
On its website, USPS says "unfortunately a small number of employees abuse the public's trust. It is the job of the U.S. Postal Service Office of Inspector General special agents to identify dishonest employees and take proper investigative steps to have them prosecuted." [[286584431,C]]
If the Prices receive the refund, they will purchase the items again and ship them using a private company.
[[284921961,C]]