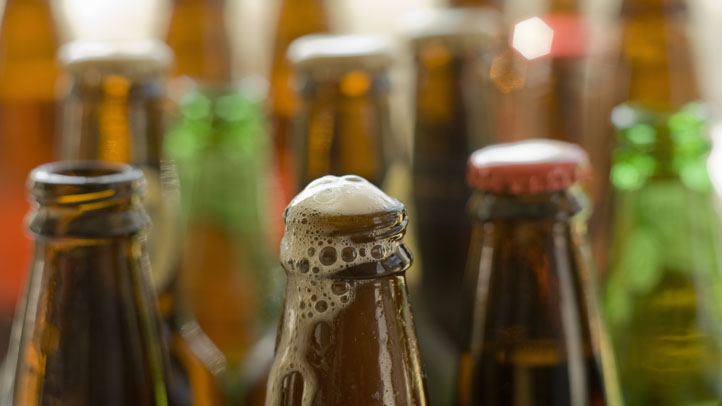 Many San Diego-based breweries took home top honors at the Great American Beer Festival this past weekend.
Southern California is known as a hot spot for craft beer. Just in San Diego County, nearly 100 breweries dot our region.
And this past weekend, some of those breweries participated in the ultimate competition at the Great American Beer Festival in Denver, Colorado.
Ten local breweries came out on top, ranked as some of the best brews in the nation this year.
Green Flash Brewing Co. took home the gold for Le Freak, their entry to the American-Belgo-Style Ale category. The New English Brewing Co. also scored a gold for their Zumbar Chocolate Coffee Imperial Stout, submitted to the Coffee Beer category. Societe Brewing Co. received a gold medal for The Coachman, their submission for the Session India Pale Ale category and from Santee, BNS Brewing & Distilling Co. won the gold for their American Style India Pale-Ale.
Each year the Great American Beer Festival spotlights the largest variety of U.S. craft beer served for a three-day public tasting event and the private competition.
This year the competition kicked off Sept. 24 and continued through Sept. 26.
San Diego's Pizza Port, Ballast Point Brewing & Spirits, Karl Strauss Brewing Co., and Stone Brewing World Bistro and Gardens also placed in the bronze and silver categories. URBN St. Brewing Co. out of El Cajon also brought home a bronze medal.
Find a full list of winners by clicking here.
The Great American Beer Festival was founded in 1982.