A San Diego-bound flight carrying a Sony Online Entertainment executive was diverted due to a security threat at the same time an online attack rendered the company's Playstation Network unusable, the company says.
American Airlines Flight 362 left Dallas for San Diego at 11:41 a.m. CDT and then made an unscheduled landing at the Phoenix Sky Harbor International Airport around noon MST.
Sony Online Entertainment President John Smedley of San Diego was one of those passengers and tweeted about the experience.
Something about security and our cargo. Sitting on Tarmac — John Smedley (@j_smedley) August 24, 2014
An individual or group called Lizard Squad claimed through a Twitter account there might be explosives on the plane, which was en route from Dallas to San Diego. The account also claimed responsibility for the attack on PlayStation Network.
The plane departed Phoenix and landed at Lindbergh Field around 5:15 p.m. PDT, more than four hours later than expected.
Airline spokeswoman Michelle Mohr said 179 passengers and six crew members were aboard.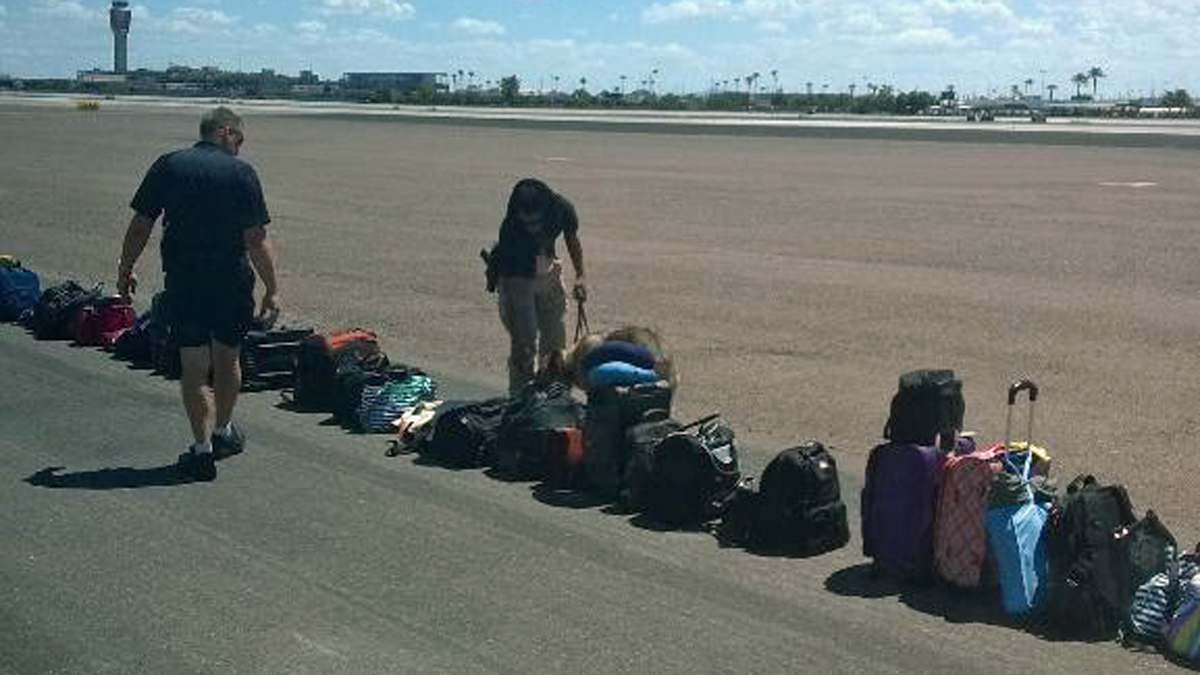 Sony's PlayStation Network service for video games was unusable from Sunday until Monday afternoon after being flooded by an online attack.
It was still unclear if the account's claims were true, Sony Computer Entertainment spokesman Satoshi Nakajima said.
Smedley said on Twitter: "Yes, my plane was diverted. Not going to discuss more than that. Justice will find these guys."
As he walked out of San Diego International Airport, Smedley refused to comment to NBC 7.
Other passengers said everyone stayed calm throughout the entire situation.
"We landed, they took us off the side away from the terminals, and the police were there, and they took us off the plane. They inspected our baggage, we went back through security, and five hours later, we're here," said Nashville resident Shawn Faulkner.
American Airlines officials in Tokyo were not immediately available for comment.
Sony's network was compromised for about a month in 2011, including the personal data of 77 million user accounts. The network's security was upgraded to protect against such attacks.
Sony says there was no breach of personal information in the latest incident, which was resolved by Monday afternoon.
Copyright AP - Associated Press