Unsurprisingly to anyone who eats in our fine city, (most of us) San Diego has superb Mexican Food. And, according to a new ranking by The Daily Meal food website, San Diego has seven of the top 50 burritos across the country.
The carne asada burrito at Taco Surf in Pacific Beach came in at number 47. Just a block from the beach, the surf-themed shop has served water-logged sunbathers since 1989.
Coming in at number 34 on the list is another carne asada burrito – this time at La Perla Cocina Mexicana in Pacific Beach, just a block away from Taco Surf, so you won't have to choose!
The Surf & Turf burrito at Lucha Libre Taco Shop in Mission Hills lands at number 27 on the list. A mix of bright pink and gold colors, the whimsically-themed shop celebrates all things Mexican professional wrestling and is another local favorite.
Lolita's Tsunami Burrito came in at number 24 on the list. The fast-casual shop first opened in Chula Vista in 1984, and has since expanded to five more locations: Bonita, Kearny Mesa, Sunbow, downtown and Eastlake.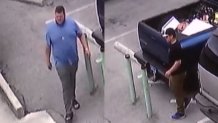 El Zarape's lobster burrito in University Heights makes it in at number 21, which comes with tomatoes, crema, cilantro and salsa verde.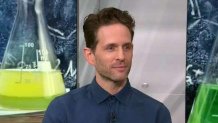 Two local burritos made it into the top 10: For the quintessential California burrito, Ortiz's in Point Loma (number 8) is the best in the state – and the country for that matter – according to the listing. The family-style restaurant hides inside a strip mall just a couple of blocks from Point Loma High School.
Finally, taking the top San Diego spot (and number 5 on the list) is Nico's Mexican Food's carne asada burrito. The local favorite has been serving hungry surfers in Ocean Beach since 1982.
An Alberquerque restaurant came in fourth, followed by LA, Santa Fe and San Francisco topped the list with La Taqueria's Carnitas burrito.