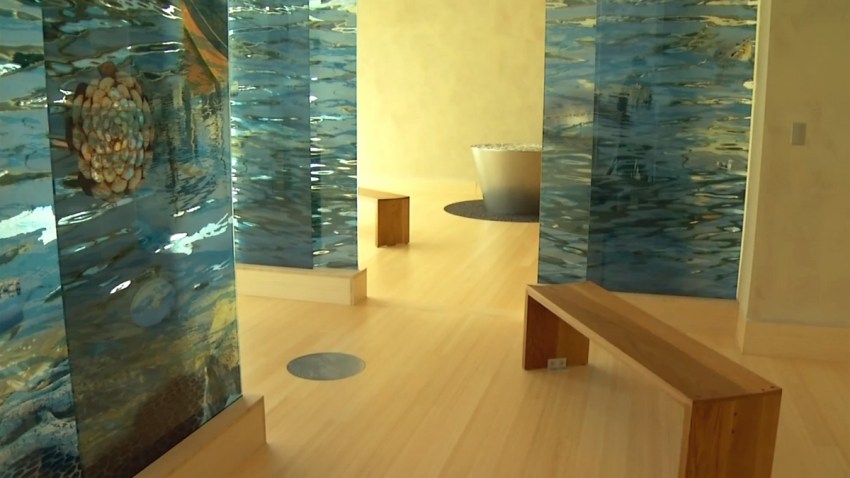 San Diegans heading to the airport this holiday week can fly out assured that their experience will be one of the best in the U.S. and Canada.
The San Diego International Airport, known by locals as Lindbergh Field, ranked as the tenth least frustrating airport on Bloomberg Businessweek's Airport Frustration Index.
On a scale from one to 100, the airport received a 38.1 frustration score, taking into account the overall experience, commute time, ease of security, the quality of terminals and restrooms, amenities, and how often flights take off on time.
The index took into account late or canceled flights, long lines, crowded terminals, and overpriced or appalling food. The survey analyzed more than 3,000 frequent flyers to find the most- and least-irritating places to catch a plane in the U.S. and Canada.
The airport also received high marks for its security clearance time, restrooms and shopping options.
On a scale from zero to 10, where zero is the worst and 10 is the best, the airport received a score of 7.2 for its security, 7.5 for its restrooms, and 6.1 for its shopping.
Flights departing from San Diego International Airport left on time 77 percent of the time, the 18th best in the bunch.
The ranking comes after the airport underwent a series of upgrades to their facilities, including adding its first-ever meditation room post-security in Terminal 2.
Many of the expansions in the past several years were a part of The Green Build, a $1 billion project set to expand Terminal 2 with 10 new gates, a duel-level roadway and additional parking and security lanes. The improvements include more concession stands and dining options.
The airport was also the first to become the first airport in the nation to have a formal sustainability policy where tons of food is recycled each month, including a quarter of coffee grounds.