An agreement has been signed for the possible redevelopment of the Naval Base Point Loma Old Town Complex, public officials announced Wednesday.
"Today is a very important step forward in our effort to finally make it easier to get to the airport by using public transport," Mayor Kevin Faulconer said.
This agreement is a step toward creating a framework for the U.S. Navy, SANDAG and public officials to look into building a transportation hub, Faulconer said.
The Old Town Complex, used to manufacture aircraft in World War II, is located approximately 2.5 miles from downtown San Diego and 3.6 miles to San Diego International Airport's Terminal 2.
The Navy needs to redevelop the OTC site for NAVWAR and other tenants and if it benefits the region with its transportation needs, that is a wonderful opportunity said Naval Facilities Engineering Command (NAVFAC) Southwest Commanding Officer Capt. Mark Edelson.
The main tenant is Naval Information Warfare Command known as NAVWAR with about 5,000 people on the 70-acre site.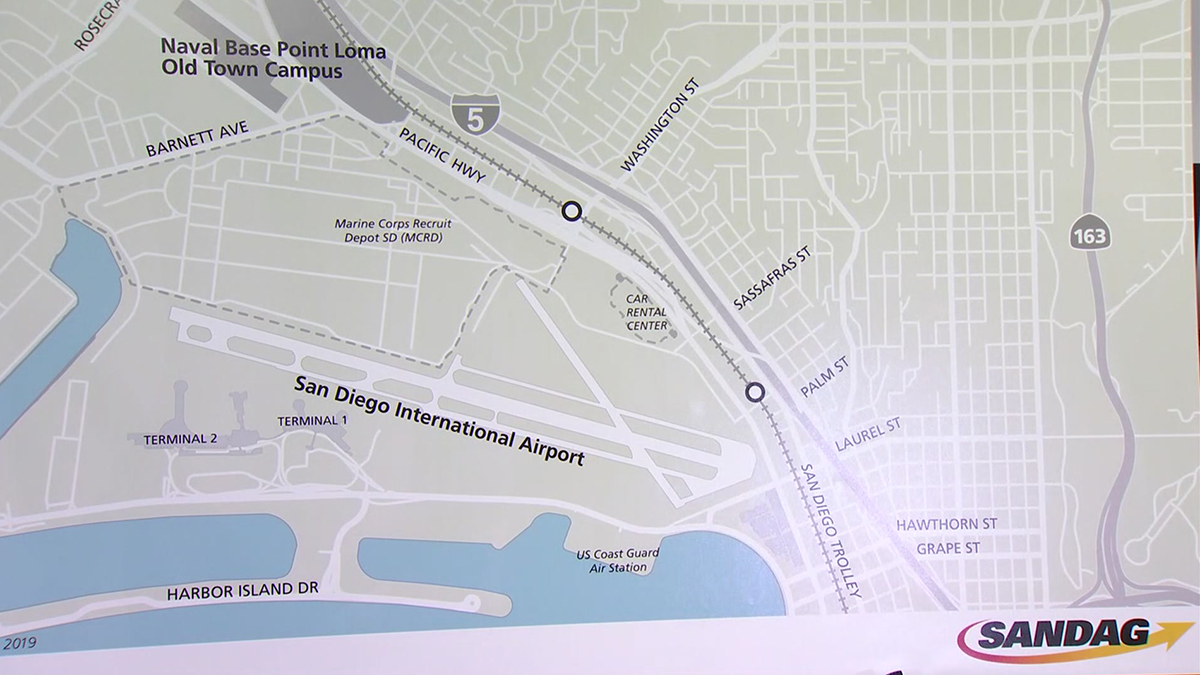 "We want to put something on the street that benefits the Navy and if at the same time, we can benefit the transportation infrastructure of the whole area, that is fantastic," Edelson said.
The agreement makes it clear that the Navy will do what it needs to do with the site first and then see if what the Navy needs also fits in with what SANDAG needs, the Navy captain said.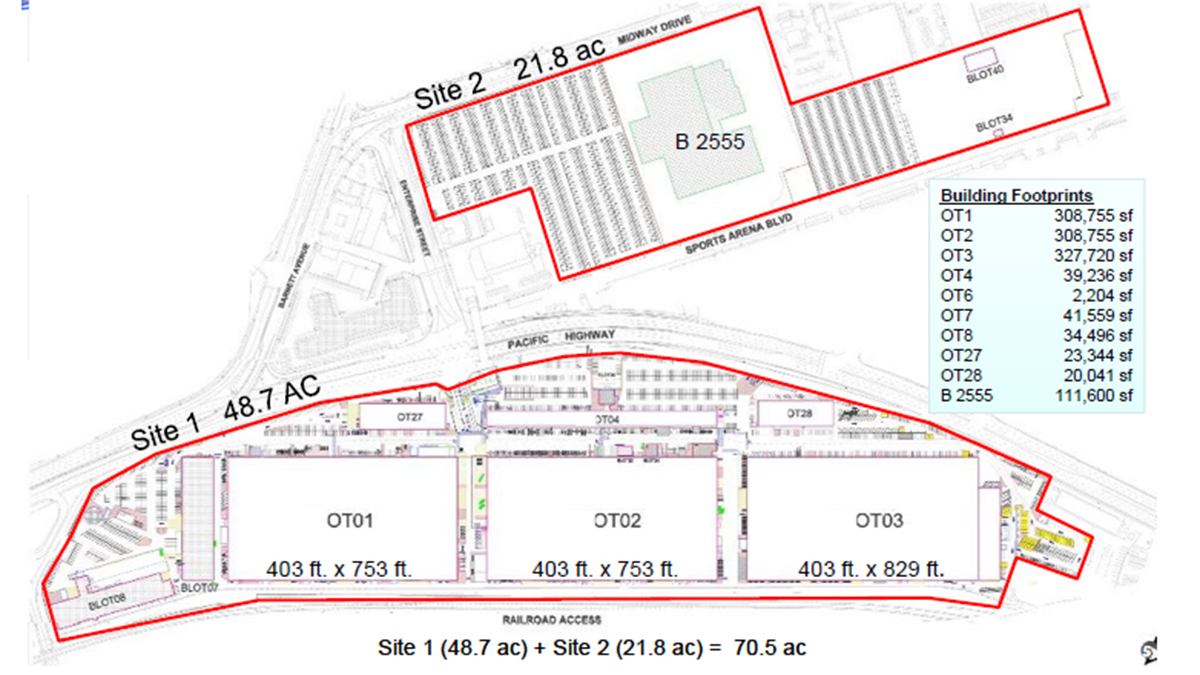 The mayor said there is a lot of work ahead but the agreement is a good starting point.
Connecting passengers to trains at a one stop shop is a vision the executive director of SANDAG, Hassan Ikhrata, is advocating for.
"Imagine if you could access that site from anywhere in the county with a high speed rail system," said Ikhrata. "I believe it's a two way street. We want the Navy to stay here, thrive here and have their needs be met here."
Ikhrata said he's confident SANDAG would help the Navy and they in turn could host the perfect spot for this transit vision.
"You couldn't have it more ideal, 2.2 miles from downtown, a mile straight shot from the airport and a place where the Navy already has 5,000 employees working," he said.
Some commuters said they would do away with their car and incorporate public transit into their lives.
"I definitely feel like it be a great asset for here," said commuter Andrew Cervantes. "I'm sure a lot of people would consider taking the train or bus than their car."
Others feel the way mass transit is run is already good enough.
"Between ridesharing and the train we had no problems whatsoever," said commuter Darcey Diamond.
Please refresh this page for updates on this story. Details may change as more information becomes available.