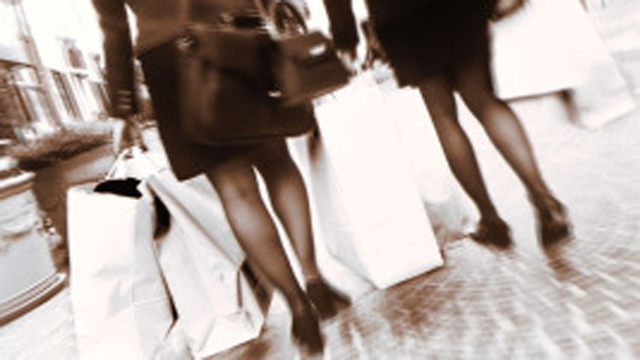 If you love to shop, brace yourself, it's about to get more expensive. This is the last weekend to hit the stores before the state sales tax goes up. (If that's not an excuse to go shopping I don't know what is.)

The state sales tax goes up this coming Wednesday, April 1. But it's no April fool's joke, the sales tax (at least through 2011) will increase about one cent on every dollar you spend.

You probably heard it was coming but didn't give it much thought.

"It's a local sales tax isn't it?" Mike Gutierrez asked. "It's a state sales tax," a reporter replied. "It's a state's sales tax? Really. I wasn't aware of it," Gutierrez said.

Well - reality is about to sink in. Starting Wednesday, the state sales tax will range from 8.25-percent to 10.25-percent depending on additional local taxes.

So what does that mean? Kristen Gutierrez just bought a new game console.

"I bought a Wii, a couple of remotes, a couple of games and I probably spent a total of about $450," she said.

A closer look at her receipt shows the same purchase will cost $4.20 more this time next week.

Consumers will take the biggest hit on big-ticket items like cars, furniture and expensive electronics.

For many business owners the increase could not have come at a worse time. In El Cajon where many stores have closed shop, voters recently approved a half-cent sales tax increase.

In La Mesa, voters approved a three-quarter percent increase. At the time, no one could have predicted a statewide increase on top of that.

"This will be the nail in the coffin for some of the businesses for sure," Mike Curry from the East County Chamber of Commerce said. "It's the perfect storm. To pile on a sales tax on top of an economy that's already turbulent, you've got a disaster in the making."

Voters in Chula Vista will soon decide on a sales tax increase as well.

When it rains it pours. In May, car registration fees go up in California, all in an effort to balance the state budget.