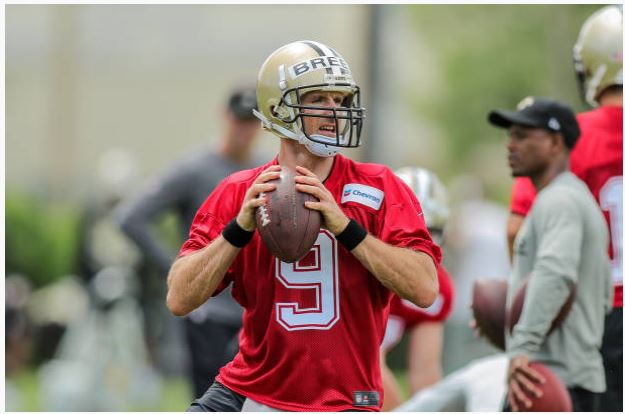 A year ago New Orleans Saints came one indescribable pass short of going to the NFC Championship game. They'll bring part of their preparation for another post-season run in 2018 to Southern California.

The Saints, who feature former San Diego Chargers Drew Brees, Manti Te'o, and Patrick Robinson, are holding their final two training camp practices on Wednesday, August 22 and Thursday, August 23 at Jack Hammett Sports Complex in Costa Mesa. They'll take a day off before playing their third preseason game of the season at StubHub Center in Carson.

Both practices start at 10:00 a.m. (gates open one hour earlier) and are scheduled to end at noon, and they're open to the public. Parking can be found for $10 at the OC Fair and Events Center parking lots off Arlington Drive.

As a bonus, your spot is secured for the whole day so it's possible to head over to the OC Fair after watching the Saints. Fans can bring food and drinks (non-alcoholic) but smoking is not allowed.

You may recall the Saints had the lead in the NFC Divisional Playoffs in Minnesota when Vikings wide receiver Stefon Diggs caught a walk-off 61-yard touchdown from Case Keenum in what has become known as The Minneapolis Miracle.

The practices will be against the Chargers.