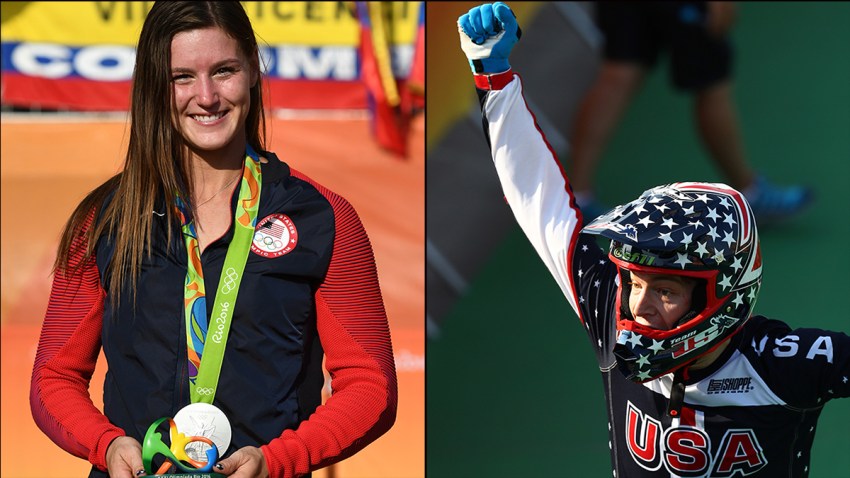 The U.S. BMX Olympic team won gold and silver in Friday's finals in the men's and women's competition in the 2016 Rio Olympics.
U.S. Olympic BMX rider Connor Fields won gold in the BMX men's final with Alise Post winning silver in the women's final.
Lakeside's Nic Long finished in third, a position that initially looked like it would tie for a bronze, according to NBC Olympics. However, U.S. Cycling reports that video replay showed Long finished in fourth.
Fellow Team USA teammate Corben Sharrah did not qualify for the final.
The silver medalist in 2012, Australia's Sam Willoughby, did not make it to the podium.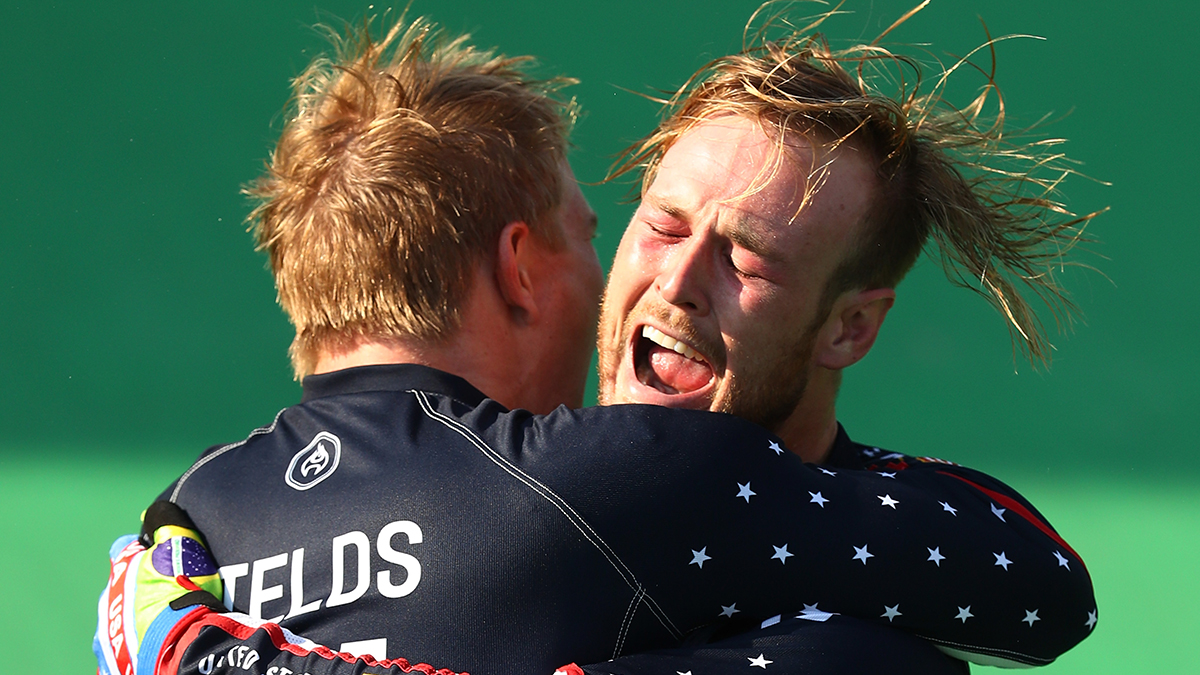 Earlier in the women's final, Post crossed the finish line immediately after the "Queen of BMX", Colombian Mariana Pajón.
Post, the top American rider, was all smiles as she posed with a U.S. flag at the finish line. She was not favored to win a medal even after her third-place finish in the women's elite final at the 2016 UCI BMX World Championships.
Pajón repeated her win from the 2012 London Games. Post had a crash that kept her out of the finals in London.
Venezuela's Stefany Hernandez came in behind Post to pick up the bronze.
Brooke Crain, Post's Team USA teammate, finished just behind Hernandez to finish in 4th.
Post is just the second American women to win a BMX Olympic medal, Jill Kintner won bronze in 2008.
Post is a University of San Diego student who trained at the Olympic BMX track in Chula Vista, California with the rest of the BMX Olympic team before heading to Rio de Janeiro.
BMX, an abbreviation for "bicycle motocross," traces its roots to the late 1960s and early 1970s in Southern California. Besides racing, there is also freestyle BMX in which cyclists ride ramps and perform tricks on their bikes.
Cyclists pedal on bikes over a roughly quarter mile-long course filled with bumps, hills and sharp twists.