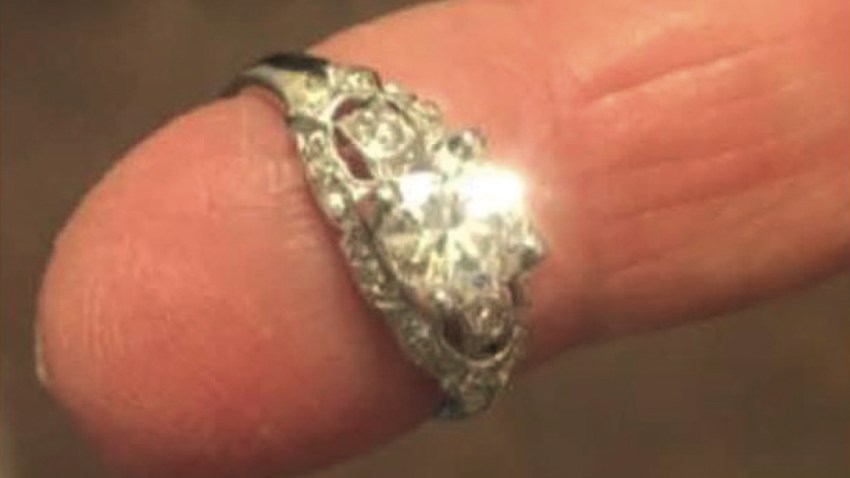 A family heirloom was noticed missing after an Unwritten Law show at House of Blues on Nov. 25, 2015, according to the San Diego Police Department. Before arriving at the show, Kaitlyn Suroweic placed the ring in a small pouch in her purse but was unable to find it when she got home that night.
The ring, which is a family heirloom from her deceased father, has incredible sentimental value to Suroweic. "The ring is the most precious thing she possess from her deceased father," her husband told the SDPD.
Suroweic filed a lost property report with the SDPD in hopes of locating the ring, but this is the first that the House of Blues has heard of the incident.
SoundDiego's email to representatives at House of Blues Monday morning was the first the venue heard about the missing ring, said House of Blues General Manager Michael Manoocheri. Since then, he has spent hours on the phone with various House of Blues team members, including the director of security, the director of the music hall and the cleaning crew. But no one recalls reports of a missing ring from that night. "We remembered because it was the day before Thanksgiving," Manoocheri said, adding that the only item reported found that night was a credit card. "We want to cooperate fully. I want her to find the ring. We want to do whatever we can do to [help Suroweic] get some closure here because I can understand what a valuable piece that is for sentimental reasons."
Those who may have information about the missing ring should contact San Diego Police Acting Detective Sean Bunch at 619-744-9525, the San Diego Police Department at 619-531-2000, or Crime Stoppers at 888-580-8477.