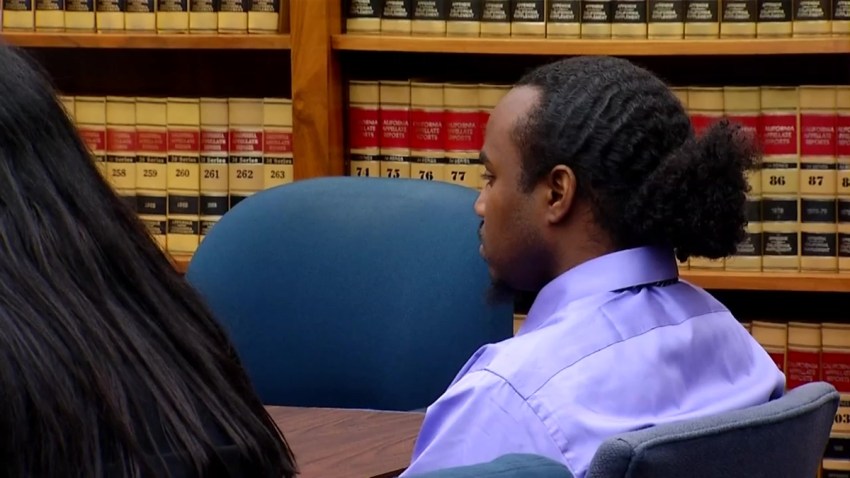 Eleven months to the day their son was killed, a family received "righteous justice" Friday when the man accused of fatally "sucker-punching" him in a Gaslamp Quarter fight was convicted of second-degree murder.
The family of 25-year-old Michael Beaver watched with satisfaction as a jury found 24-year-old Mahad A. Ahmed guilty in Beaver's death. He is scheduled to be sentenced on June 12, when he will face 15 years to life in prison.
"Got what we wanted to hear," said the victim's father Phil in an exclusive interview. "So we are all not happy because Michael's gone, but not forgotten, but nothing will bring him back, but I know he is smiling right now. Right on, Mike. We got the best we could get for you buddy.
After a night out with his brother and a friend, Beaver was found unconscious on an F Street sidewalk in the early hours of June 15, 2014, suffering from blunt force injuries to his upper torso, according to San Diego Police. He died from those injuries at the hospital.
Phil learned of his son's death later that day.
"Father's Day. I don't know how Philip (Jr., his son) and I are ever going to have a Father's Day again," said Phil. "But I know every Father's Day, every minute of the day, we think of Michael."
A deputy district attorney said that night, Ahmed's group of at least three friends got into a dispute with Beaver. It began with a woman slapping Beaver in the face, and then another man punched him. Finally Ahmed ran up and sucker-punched Beaver in the head, the prosecutor said.
A witness heard Beaver's head strike a metal rail as he fell to the ground.
Ahmed's defense attorney argued that Beaver was drunk and advanced on the group after he was first punched, City News Service reported. After Ahmed hit Beaver – ending a fight of about six seconds -- the group walked away, she said.
The prosecutor said Beaver's blood was later found on Ahmed's shirt. He was linked to the case while already in custody for another incident.
The jury agreed with the prosecution's side in a decision Beaver's mother, Kim, called "righteous justice."
The Beavers thanked all of their son's friends who have stayed supportive as they sought justice Beaver, who Phil calls the clown of the family.
"The emotions have been crazy. I don't even know how to explain it. We've become quite tight as a family in the last eleven months – not that we weren't before," said Phil.
He said that sense of family is the only good thing to have come out of Beaver's death.