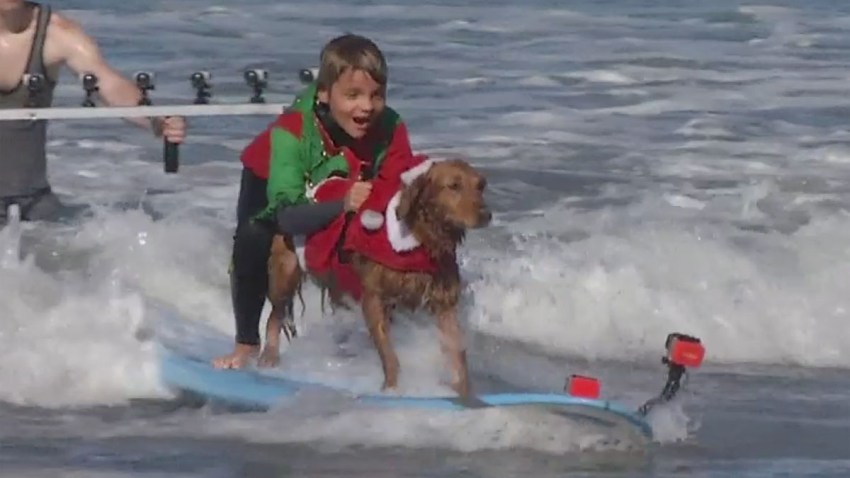 Santa and his friend the elf came to town early this year, at least for La Jolla residents.
On Tuesday, San Diego Surf Dog Ricochet and an 8-year-old autistic boy surfed in to La Jolla Shores to kick off the sixth annual "Surfin' Santa Paws, Howliday Book Drive." The fundraiser aims to promote reading and prevent suicide among bullied teenagers and veterans with PTSD through distributing Ricochet's book.
"We are probably never going to stop bullying, but we can certainly build confidence in kids so they don't believe what the bullies say," said Judy Fridono, Ricochet's guardian and the founder of Puppy Prodigies.
Ricochet rode the waves with West, an autistic boy who has been bullied in the past and was the inspiration for the book drive. The event promoted the surf pup's book, "Ricochet: Riding a Wave of Hope With the Dog Who Inspires Millions."
Ricochet will be collecting cash donations to give to children and schools, as well as collecting copies of the book itself until Jan. 2.
A portion of book sales will be donated to Shelter to Soldier, a San Diego based non-profit organization that rescues shelter dogs and trains them to be service dogs for veterans with PTSD.