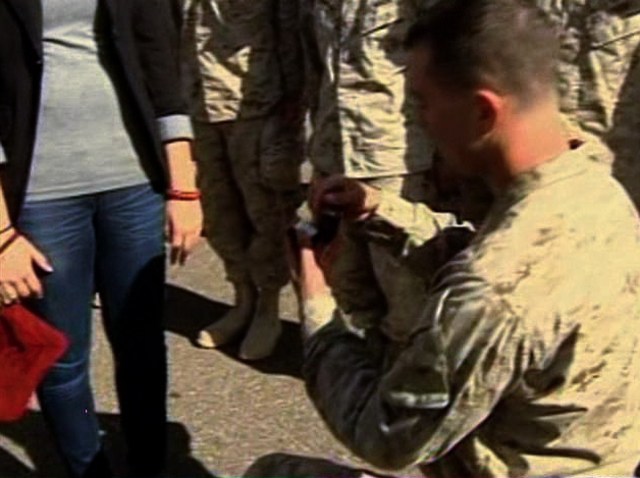 One member of the returning 3rd Marine Aircraft Wing had a surprise in store for his reunion.

About 110 members of the 3rd Marine Aircraft Wing returned to Marine Corps Air Station Miramar -- Sgt. Michael Mcintire -- on Monday.

Mallory Miller, who has been together with her Marine for about 18 months, knew he was returning from his deployment Monday and was being singled out for a special reason.

"He said he was getting an award," Miller said.

Once he had been called out in front of his unit, though, Sgt. Michael Mcintire popped the question to his now bride-to-be. After a brief burst of tears, she said yes. Mcintire said he had been planning the event for a while.

"Since my second month in Afghanistan," said Mcintire, who is from Washington, D.C. "I started ring shopping online and purchased the ring. She's worth it."

The couple hasn't set a date yet, said Mcintire.

The sailors and Marines were deployed to Afghanistan for seven months. The unit will stay stateside for several months, the happy Marine said.