Somehow, some way, at some time the Mission Valley land where Qualcomm Stadium sits is going to be redeveloped. The most recognizable plan at the moment is Soccer City, the proposal from FS Investors with a Major League Soccer stadium (and hopeful expansion team) as the lynchpin.
That plan has created plenty of chatter about whether or not San Diego should become a soccer town. NFL proponents don't seem to think so. But there is now hard evidence showing San Diego is one of the most active soccer cities in America.

According to data provided by Esri, a national demographics company, the San Diego market consumes soccer at a rate even greater than many cities that already have MLS franchises.

Esri did a 12-month study of both current MLS markets (with the exception of Minnesota and Atlanta, which both just began play; and Toronto because Canadian data was not equivalent with US data) and the markets attempting to lure a Major League Soccer expansion franchise. They looked at three main areas of comparison:

- Active Soccer Participation (playing soccer)
- Watching MLS games on TV
- Watching World Cup games on TV

The 12 cities currently hoping to be awarded an expansion team are San Diego, Charlotte, Cincinnati, Detroit, Nashville, Phoenix, Raleigh/Durham, Sacramento, San Antonio, St. Louis and Tampa. In all three categories San Diego measures as far and away the most soccer-rabid market.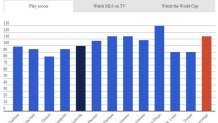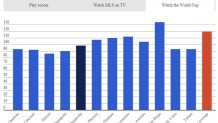 That means more people in San Diego, which does not even have a Major League Soccer team yet, already watch MLS games on TV than places that have teams to root for.