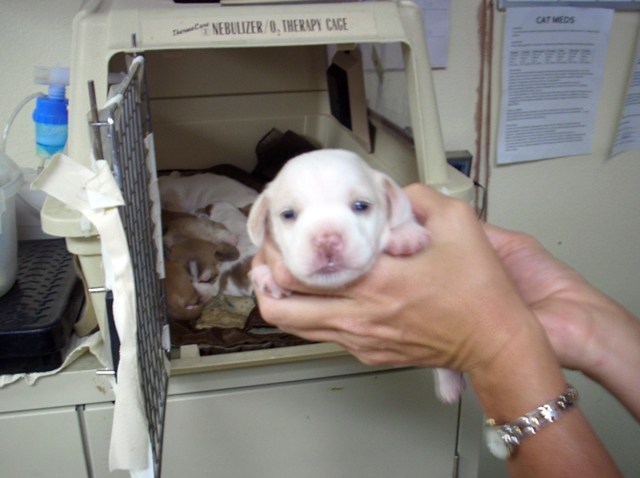 The Cocker Spaniel puppy rescued from a drain at the Escondido Humane Society in June is now a healthy happy pup -- Now EHS is looking for a good home for his mom.
The 3-year-old named Mama will be available for adoption on Wednesday, August 4, said Escondido Humane Society's spokesperson Katie Woolsley.
Mama and her six puppies went into foster care the day after the pup, named Drano, fell into a drain just hours after being born, Woolsley said.
The six puppies are healthy and will soon be available for adoption mid-August.
"They have been doing well," Woolsley said. "They have been growing like weeds."
Anyone who is interested in adopting Mama or her pups will have to go through the shelter's screening process.
Mama will do best in a home with older children and she would prefer to be the only dog in the home, Woolsley said.
For the month of August, the humane society has slashed all of their adoption fees by 50 percent. Mama's adoption fee is only $55 and includes her spay, Woolsley said.
The shelter is open seven days a week from 10 a.m. to 5 p.m., adoptions end at 4:15 p.m. EHS is located in Escondido at 3450 East Valley Parkway.
For more information call (760) 888-2275.