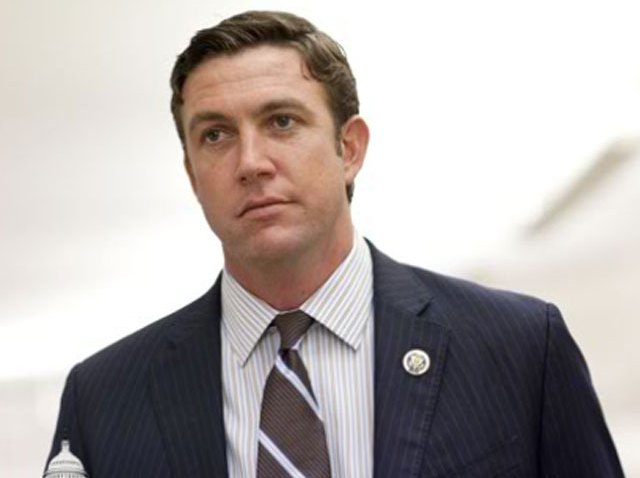 A San Diego-area Congressman compared lewd remarks made by presidential candidate Donald Trump to "stuff" Marines talk about during war, according to a published report.
Rep. Duncan Hunter (R-Calif.) spoke to the Washington Post just days after he was advised by a key Republican Party leader to "do what's best" in their district in regards to whether to support Republican presidential nominee Donald Trump.
A video from 2005 captured Trump making lewd comments about women while promoting an appearance on a soap opera. Trump later apologized for the language, describing it as "locker room banter."
"I think it's totally unfair, you can take anybody's comments off the record from a decade or more prior and pull them up at your convenience," Hunter told the newspaper. "And I was in the Marine Corps, and I've been to war three times. If you had recorded the stuff my Marines and I were talking about, after not seeing a woman for seven months — but let's just leave it at that. And so I find this completely unfair."
Hunter said to recall his endorsement of Trump at this stage of the election is ludicrous given what's at stake. However, he agreed that the political landscape has changed.
"I'm not as optimistic as I was two weeks ago, but I still think he will win," Hunter is quoted as saying.
Read the entire article here.