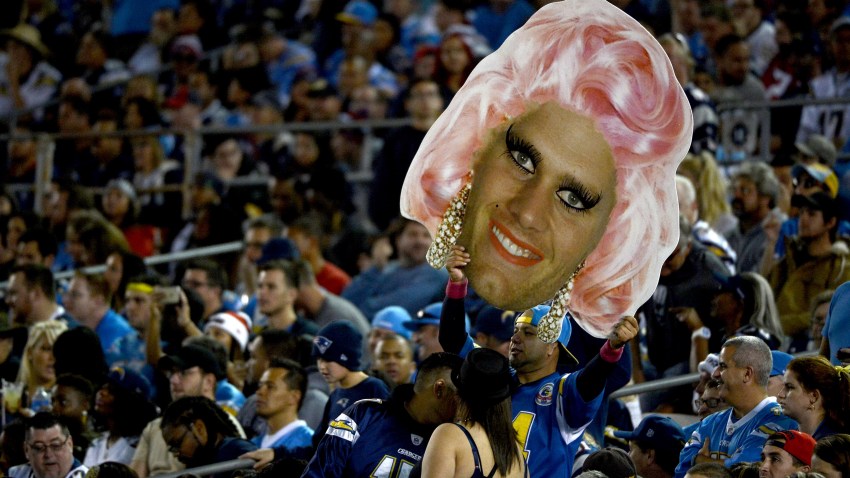 San Diego Beer Week is underway. On Monday, the same day the Chargers play the Bears at Qualcomm Stadium, Bolts legend LaDainian Tomlinson and Oggi's pizza release a new limited edition craft brew.
So the timing of this story is just too perfect.
According to a new study by VinePair, a wine, beer and spirits website, Chargers fans are among the most inebriated fan bases in the NFL. San Diego ranked 6th in the league in Blood Alcohol Concentration (BAC). Now, before we start throwing too many jokes around it should be noted this study is far from scientific.
VinePair gathered its "data" by using BACtrack, a device and app that allows people to test their own BAC. Anyone who did a tetst in the area of Twitter's NFL fan base map had the information recorded and added to the data pool.
Accodring to this report the most drunk fans in the league reside in Buffalo, where fans recorded an average BAC of 0.076, right on the edge of being legally inebriated. Also worth noting, five teams were not included in the results: the Buccaneers, Jaguars, Jets, Rams and Raiders (Yes, I know, it can't really be a study about drunk fans if the Raiders are not involved. HA HA HA).
It is worth noting, however, that nine of the teams that ranked in the Top 10 currently have a losing record. So maybe this study is accurate after all. You can see where every team ranked on the map below.