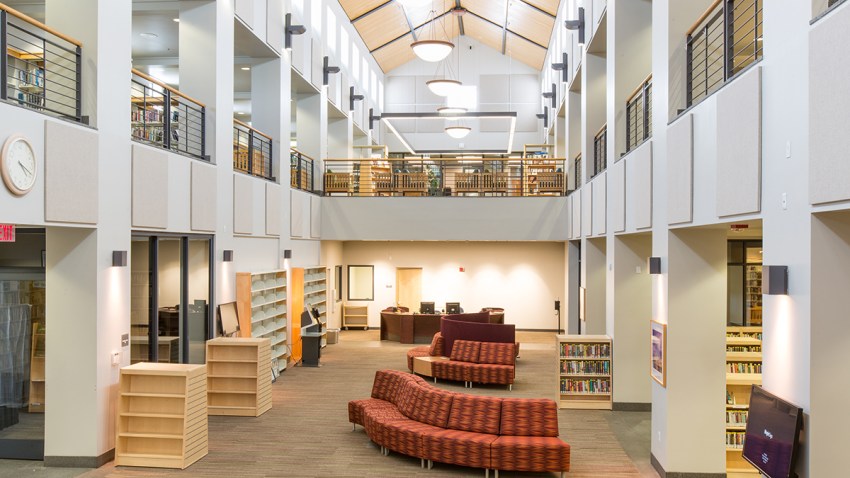 After four months of renovations and a major overhaul, the City of Carlsbad reopened the City Library on Dove Lane Saturday, revealing a modern, chic, new space to cozy up with a book.
City leaders held a free community celebration at the Carlsbad City Library located at 1775 Dove Lane. The event included a reopening ceremony, tours of the library, live music, demonstrations of the library's new digital technology tools, history recordings and activities for kids.
Improvements to the library include enhancements to community gathering spaces, including a living room-style area on the first floor. There are also improved spaces to work individually or with others, a new area for teens and an expanded bookstore.
The library now boasts enhanced Wi-Fi connectivity, a new tech land and an area called the "Exploration HUB" where patrons can explore the worlds of A/V post production, 3D printing, circuitry and more.
The library's Ruby G. Schulman Auditorium was also remodeled as part of the project, according to the City of Carlsbad.