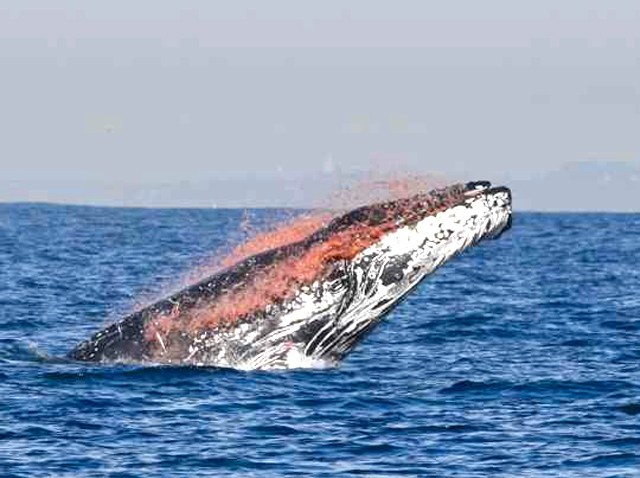 The images are breathtaking. Experiencing these majestic creatures in real life is almost surreal.
Rare whale sightings off the coast of San Diego are proving to be a priceless Kodak moment for the owner of a whale-watching excursion.
"Right out of the harbor we were able to observe something that is truly special. A brand new baby Gray Whale traveling with its mother," Captain Ivan Reiff of Western Prince Whale Watching said.
The baby was so new that it still had fetal folds on its rostrum.
"Usually the whales will calve down in Baja California, however, sometimes they don't quite make it," Reiff said.
After leaving the whales to their southward journey he headed out to find about 100 Common Dolphins feeding offshore.
"Soon they were darting all around the boat and playing in our wake," he said.
The Western Explorer headed south about 12 more miles to a spot where Reiff has been lucky in the past few weeks.
Friday was no exception.
"As we approached the area I spotted a large blow in the distance," Reiff said.
The humpback whale cruised along with the occasional longer dive. After a longer dive Reiff was getting ready to leave when he spotted its flukes again and decided to get another look.
"The next surfacing was a full breach with a 180 degree twist! And then another, and then huge lunges with streams of krill, which it must have been feeding on, coming from both sides of its mouth," Reiff said.
You can experience an intimate three-hour tour (limited to 15 passengers) on the Western Prince Whale Watching & Wildlife Tours. Click here for details.